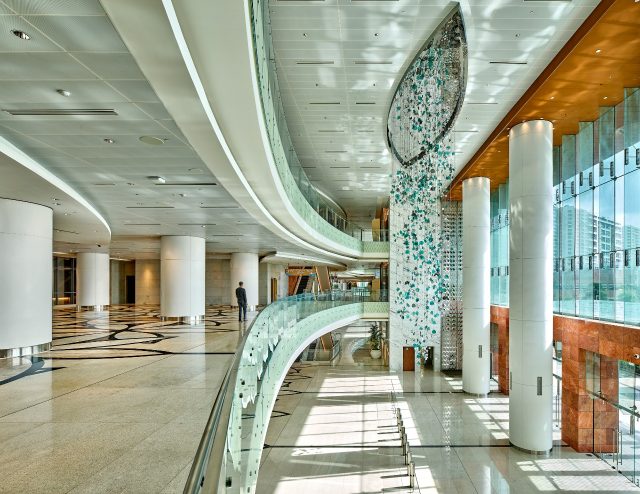 OTM Mumbai will welcome stalwarts of the international travel industry in a 5-star setting at Jio's facility in BKC, from 9 to 11 February 2022.
There is good news about the travel and tourism scene in India to cheer about: OTM Mumbai is moving to the brand new Jio Convention Centre located at BKC in the heart of Mumbai, from 9 to 11 February 2022.
After the conclusion of three very successful TTF branded regional shows in Ahmedabad, Mumbai and Kolkata in September this year, OTM Mumbai is poised to start the season in 2022 with a renewed hope and optimism, in an absolutely world-class venue that means additional safety and comfort for the buyers and sellers.

The facilities at the OTM 2022 venue are stunning, nothing ever seen before in India, a venue that promises a whole new standard of travel exhibitions. The organisers have chosen the best in class venue for the quality, comfort, safety of exhibitors and visitors, which is of paramount importance in times such as these.
Located right in the middle of the city in Bandra Kurla Complex, OTM 2022 will be the first physical tradeshow of international scale in India and Asia, since the pandemic related closures.
The OTM Hosted Buyer Programme has always been one of the most successful, with buyers eager to get back to business and meet with all exhibitors and destinations that are open for business. It will be more so in OTM 2022, as the venue is close to many good hotels and as buyers are eager to meet sellers for the revival and rejuvenation of the travel trade.
Mumbai is the biggest outbound and domestic tourism market of India (~60% of the total). OTM had gathered over 1,000 exhibitors, NTOs, and private participants from 55 countries in 2020, making it the largest travel show in the Asia-Pacific.
OTM 2022 edition will showcase at least 10 country pavilions and double the number of State pavilions – the largest in any travel trade show in India in the 1921-22 financial year. New countries are joining the show from Asia, Middle East and Europe, many of them exclusively at OTM 2022.
Lively discussions on the future of travel and role of Governments in reviving tourism will be discussed at the OTM Forum, from speakers from India and abroad joining in person.
"We decided to invest in a world-class venue for hosting OTM 2022, considering that cleanliness, safety and accessibility are key factors for the sellers and buyers alike. As a result, some of the countries have selected OTM 2022 as their travel trade show of choice in India.  OTM always stands for Quality and we made a commitment to our exhibitors and visitors to provide them with the best and only the best available option, even if it meant higher costs!," said Sanjiv Agarwal, Chairman & CEO, Fairfest Media, the organisers of OTM- the leading travel show in the Asia-Pacific.