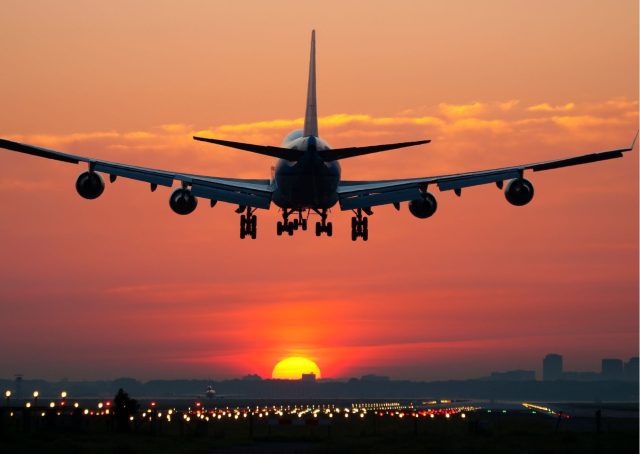 The Ministry of Civil Aviation (MoCA) has advised top officials of airline companies that the government will be forced to take concrete action if there is an unbridled hike in air fares, especially in the sector where Go First has stopped operation.
During a recent meeting of officials with the Ministry of Civil Aviation and the top officials of airline companies, a senior official of MoCA advised the airline companies that the ministry will be forced to take concrete action if there is an unbridled hike in airfares.
In fact, the ministry is continuously receiving complaints regarding the sudden surge in airfares.
"Air passengers should not be oppressed by unbridled hike in fares, otherwise the ministry may take action against the operators," a senior MoCA official said.
"There shouldn't be a hike in airfares especially in the sector where GoFirst has stopped operation. There shouldn't be much difference in economy class fare bucket too," the senior MoCA official asked the airlines during the meeting.
Social media has been flooded with complaints about the sudden hike in air fares, with some routes reporting double the fare.
Many aviation industry patrons are finding the reason behind the sudden increase in airfares to be the non-operation of Go First and summer vacation demand.
Belair Travel, a leading travel company and the only Indian travel agency to have received the IATA's GoGlobal accreditation said, "Air fares are indeed witnessing a surge. The main contributor is the shortage of aircraft due to the grounding of Go First Airlines. Another factor is the release of the pent-up demand especially in the summer holiday season," Michael Jain, Director, Belair Travel, said.
Travelz Factory is one of the leading travel companies in India, which specialises in curating customised holiday experiences for travellers.
"In India, many travellers have changed their travel preference from other modes of transport to flight. In such a scenario, the grounding of airlines like Go First Airlines coupled with an increase in demand have led to an increase in air fares," Varun Gupta, Partner, Travelz Factory said.
Recently, the Parliamentary Standing Committee on transport, tourism and culture had called a meeting to hear representatives of the civil aviation ministry this week on the issue of 'fixing air fares'.
Go First stopped flying from May 3 and has extended the suspension of operations till May 26 due to the hearing of the insolvency battle before the National Company Law Appellate Tribunal (NCLAT) court.
Source: ANI