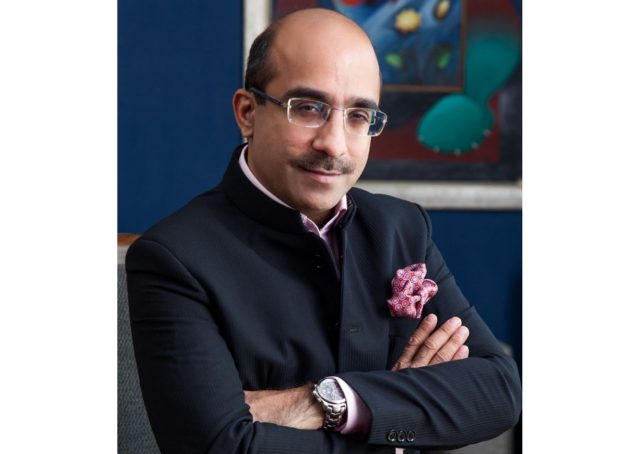 Has anyone ever realised how dull property inspections are in Indian hotels? Where has the passion gone?
-Rajeev Kohli
Something happened a few weeks ago which prompted the idea for this article. It's a personal opinion, but relevant I feel. I am addressing this to my friends and colleagues in the Indian hospitality industry. One thing that has always bothered me is the manner in which hotels handle property visits. I have travelled the world and have experienced some of the finest hotels. India is fortunate to have an amazing hospitality culture, no matter what level of hotel you experience. The philosophy of 'Athithi Devo Bhava' does indeed run deep in our blood.
Yet, when it comes to doing a hotel show around to a visiting client or even us, we surely put people to sleep. Hotel inspections here tend to be lacklustre, bland and emotionless. Hotels may have a plan on what to show on a site visit, but no plan to train their sales teams with a story or with a narrative on how to pitch their hotel. It seems hotel inspections in India are just a process that has to be done and whoever in sales is available, let's throw them at it. Granted, the inspections I do these days are for incentives or luxury clients, but that is even more of a reason for a hotel's salesperson to turn on the charm and impress us. Doesn't happen!
Sales is about spinning a story, about capturing the dream. It is about sharing moments of inspiration and connecting with the client at a deeper level.
I was doing a site visit of a luxury hotel in Ireland two years ago (was not staying at this property). I walked into a suite and on the table was a photo frame with a picture of me and my family that they had made an effort to research. Chocolates with 'Welcome
Mr Kohli' written on the plate (they heard I had a sweet tooth) and Champagne was on a tray. Bang! Impression made.
I remember visiting a hotel in Europe where as they showed us the various rooms, each one had something going on. One had an elegantly dressed couple talking about their plans for the evening, one had a violinist, one had a beautiful model soaking in the tub. Each room was made to feel alive, giving us a sense of what we could expect. All of a sudden, the room had a story to narrate.
What do we do in India? Meet in the lobby, exchange cards, fumble to get the keys, show rooms, show restaurants and so very often insist on showing the gym. Then invite for an obligatory coffee. The whole process is so plastic and canned (An insight for my hotel friends, I always tell my clients to refuse the coffee unless they really want one. Wastes time on a very busy day).
I find that 9 out of 10 times the hotels' sales team made no effort to know who is coming, what they are coming for, what is their interest or type of business they wish to place with them. The robotic approach of sheer boredom is so very visible on the salesperson's face. So what do I do? I end up doing the show around myself as I need to make the sale to my client. I need to give them the confidence why that product fits their business, and why I as a DMC will stand by it. As the hotel can't express their passion, I have to jump in. I can now probably do a better show around of most of our luxury hotels than by the hotels themselves.
Now, am I being overly critical? Perhaps. But as a part of one of the top DMCs in the nation, it is my right to be demanding and expect our hotel partners to match our speed. I want them to be partners in the passion and dreams we try to sell. As it is, selling India is tough. Having boring people assisting you makes it tougher.
What would I want to see? Here we go –
First, ask us the objective of the visit and what we are looking for in product and categories. Maybe sending in a short advance questionnaire is in order.
Judge the level of the visit and assign an appropriate salesperson. Don't assign a trainee if I am coming to talk about a group of 50 rooms.
Create a story about your property. Invest in training your team. If the sales pitch is only to be on how many rooms and restaurants you have, your website does the job.
Asking to have a cup of coffee is the blandest thing you can do. And we all know it takes no effort. What about a quick small sampling of food from your restaurants? Even if it was just a few canapes. Give the visitor an experience of what you can do. 14 years ago, I did an extensive visit of Sri Lanka with a partner after the Tsunami. I told her to refuse all artificial fruity welcome drinks. When we got to St. Andrews in Nuwara Eliya, there was no welcome drink. But what they brought out was a bowl each of fresh strawberries and cream. Score! So different. I still talk about that till this day. 
Be ready. You know we are coming. Don't go and get the keys after we have arrived. And for god's sake, please check the keys and do not stumble with doors that don't open. Know where the rooms are when you get off the elevator. It would not hurt to send someone in advance to have each door open.
Keep it simple. Focus on the needs of the client rather than showing every corner of the property.
Be innovative. Express passion. Make the visit experiential. Try to create hands-on experiences. Get the visitor physically involved. Create a first-hand story to tell.
Inspire us to sell your property.
Make us feel special.
It's really not rocket science. Making a property visit feel different doesn't require any investments. It just requires creating pride in what you sell. I want to share a short piece from a professional friend's blog. Worth the read, shawnasuckow.com/a-tale-of-two-site-inspections/
Here is a challenge I will throw out to my hotel friends – any hotel that wants to show me they can blow my socks off, give me a call.
Your success is our success.
Happy to get feedback and thoughts on this issue. As I say, a debate is healthy, [email protected]
About the author: Rajeev Kohli is Joint Managing Director of Creative Travel. With over 23 years of industry experience, he is also a CIS-Certified Incentive Specialist.