Korea Tourism Organization (KTO) hosted a one-day experiential event, 'Korea MICE Experience Day 2021' at Pullman, Aerocity, New Delhi on December 10, 2021. TTJ interacted with Young Geul Choi, Director, KTO, New Delhi, on the sidelines of the event to understand the organisation's roadmap for the future.
– Gurjit Singh Ahuja
The 'Korea MICE Experience Day 2021' event was intended to prepare the travel agents for the re-opening of destination South Korea shortly, while the pandemic restrictions have yet not been lifted for India and the Omicron shadow looms large. Choi mentioned that this was the first physical event after the pandemic, with the sole aim to connect with trade partners and prepare them for selling South Korea when travel opens up.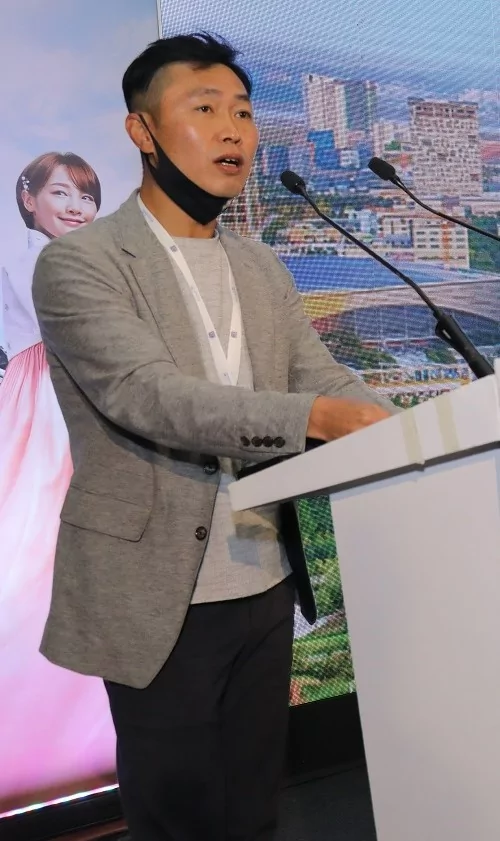 "We want our travel partners to be fully prepared when this happens and demand for South Korea starts flowing in from the customers. We plan to work closely with the tourism associations, OTAs, corporates, and other NTO's to rebound the tourism. Although the growth pace will be slower than the pre-pandemic times, but we are positive to reach pre-pandemic numbers by 2024," shares Choi.
Talking about South Korea's preparedness to welcome tourists because of the pandemic and any special protocols Indians need to follow, especially regarding Omicron, Choi said, "South Korea as it is holds its reputation as a destination for safety and hygiene standards against the pandemic. It will be early to comment on how Omicron will change the travel protocols while travelling to South Korea, as currently, leisure travel to South Korea has not opened for Indian travellers. However, visa for Korea has started for Indians who want to travel to Korea for long stay like work or study. An RTPCR test at the airport and a 10-day quarantine upon arrival in South Korea is the protocol which is currently being followed."
Civil aviation plays a major role in enhancing tourism between two countries. Without regular flights or air bubble arrangements between India and South Korea, this position currently remains a challenge. Choi added, "Travel bubble is a bilateral decision. I am positive that a dialogue will start from both ends very soon in this regard."
As soon as travel resumes, South Korea plans to focus on luxury travel, special interest groups, and K-Pop, K-Drama Fans in limited numbers to start with. Plans are underway to work closely with OTAs and specialist travel agent partners to create new travel products. The packages will be designed keeping in mind the pandemic era and the travellers' evolved safety and hygiene demands. Reaching out to the Hallyu Fans with consumer events and catering to them with specially curated packages with K-Pop, K-Drama tourist spots is part of the plan.
Touching on the role of technology, Choi mentioned that KTO very successfully used it in these times of pandemic to connect with trade partners and consumers through virtual networking platforms, online events, and social media channels. For the B2B partners, KTO organised a fully virtual roadshow earlier last year, followed up with this hybrid event today.
"For the B2C segment, the focus was to bring Korea to Indian homes, and we partnered with multiple consumer brands and succeeded in reaching 20 million consumers through our online consumer initiative, 'The KXperience' event," said Choi. He further added that until physical travel is possible, KTO will focus on virtually providing complete MICE business solutions. The current MICE website has been fully updated. New websites have been developed where all information about hotels, unique venues, and other aspects of MICE are available with VR experience videos so that people can experience the product sitting in their offices. These will help them finalise venues and hotels for their events in the future early and at good rates.
On being asked if there were any special incentives for travel trade partners to boost tourism to South Korea, Choi explained, "We are looking forward to signing MOU with companies who are confirming their interest in sending MICE groups to South Korea by 2023. These companies will be eligible for exclusive and additional support or incentives by KTO when travel formally resumes. We have also trained 45 premium travel consultants PAN India this year who are highly specialised for catering the demand of South Korea packages in FIT and SIT segments." He added that KTO will be very happy to join hands with other tourism board partners in India. It all depends on the region-specific objectives of the NTO's.
"We already have plans to connect with Asian NTO partners in India to co-promote the destination and create a win-win situation for both the destinations. After all, we are targeting the same consumer group of Indian outbound travellers. Co-promotion will not only increase visibility and reach of the destinations, but will also bring a new experience for the consumers," concludes Choi.