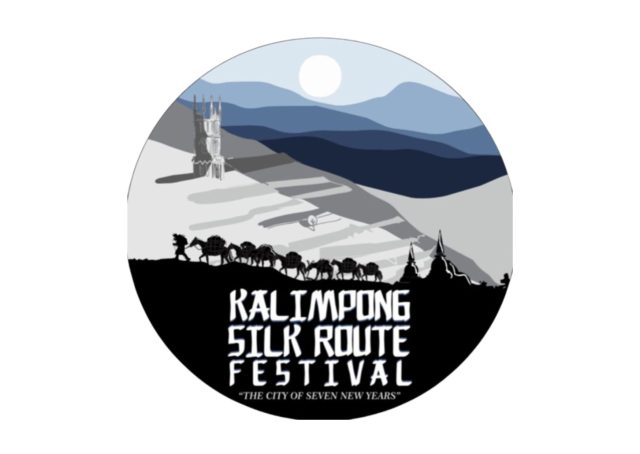 Kalimpong, a district of West Bengal, nestles in a hillock overlooking the 3rd highest mountain peak- the mighty Mt.Kanchendzonga. Known for its sublime year-round climate, Kalimpong became known not only for its agro-floricultural fame but also for its numerous educational institutions. Kalimpong was also an important trading hub (Silk Route Trade) in the then Sino- Tibet trade via the Jelep la.
Lately, due to the impacts of climate change and political instability, there has been an unprecedented push and pull variables, and thus mass exodus was imminent. This inequitable migration devastates environmental and cultural integrity. Aspirational-induced and distress migration are consequential, with little or no bridging development plans.
Mani Trust, Kalimpong is a Registered Charitable Trust that works to improve the life and livelihood of the people of Kalimpong and Darjeeling Districts and its adjoining areas. Their objective has always been to create proactive workable solutions that besiege their people. Currently, they are working on various missions, and their projects are running successfully. The projects cover health, alternative livelihood, food security, agro-tourism, etc.
November 3- 7, 2022, marks their first foray into Silk Route Festival, highlighting the importance of the then-frontier trade- route that linked Tibet to India via Kalimpong. The five-day event will expound Kalimpong's rich cultural amalgamation. The festival's theme is 'Kalimpong – City of the Seven New Years.'
Silk Route Festival will also introduce the first edition of the Kalimpong Marathon (Nov 5- 6, 2022). The intention is to make this an annual calendar event and invite runners, media, and well-wishers to participate, create awareness of Brand Kalimpong, and nurture the community towards a more focused healthy life through rural tourism. The festival hopes to highlight the many aspects of Kalimpong, known for- from its natural beauty as well as its cultural assimilations (finding expression in its culture, celebration, costumes, and cuisine).
Kalimpong Marathon will have four categories of runs scheduled on the two days.
1. Kalimpong Silk Route 7even Heaven: This race is 7 km from Town Hall to Golf Course and back to Town Hall (Age 10 and above).
2. Kalimpong Silk Route Half Marathon: This one is 21.1 km from Town Hall -Golf Course -Town Hall- Reshi Road- Delo- Reshi Road – Silk Route Market, near CST School. (Min Age: 16 and above).
3. Kalimpong Silk Route Full Marathon: Of 42.2 km from Town Hall – Golf Course – Town Hall- Reshi Road- Delo – Algara – Pedong Road – Lava Road – Algara – Reshi Road – Silk Route Market, near CST School. (Min Age: 18 and above).
4. Eastern Himalaya Silk Route Ultra Marathon: 50 km from Aritar (East Sikkim) to Silk Route Market, near CST School, Kalimpong. (Min Age: 18 and above)
The Eastern Himalaya Silk Route Ultra Marathon is the first in India to traverse and trail the Silk Route and start in the cool climes of East Sikkim, following and ending in the then Silk Route hub of the frontier town of Kalimpong.
Mani Trust looks at this as a macro-level regional development tool that establishes the much-needed impetus for coordinated growth by stimulating regional economy and employment.
All runners (Finishers) will be awarded Certificate, Medal, T-Shirt, Timer Bib, and Refreshments. They already have some big names in the running field pan-India who are ready to participate in the event, like Dharmendra Kumar from Bangalore, Sunita Subba and Suman Chettri from Darjeeling and Saraswati Rai and other prominent runners from Kalimpong.
The Eastern Himalaya Silk Route Ultra Marathon narrative is a blend of histories of Sikkim and Kalimpong intertwined not only economically but also socio-religiously and culturally. The histories are inseparable and cannot be told individually. The Marathon aims to give people of both states a deep sense of ownership of this unique event spanning two states and two eras of the Silk Route Trade.
Mani Trust intends to make this an annual calendar event and invite runners, media, and well-wishers to come forward and participate in creating awareness of the Eastern Himalayas and showcasing this project as a city pride thing. Also, one of the main objectives of Mani Trust is to build 'Brand Kalimpong', stimulate the local economy and employment and also focus on preventive health issues in the long run.