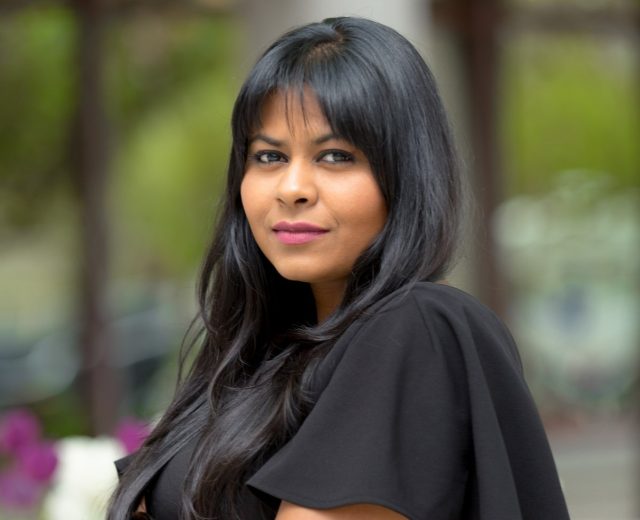 With over a decade of hands-on experience in the aviation industry, JetSetGo Aviation, an online marketplace currently manages and operates India's largest private jet and helicopter fleet and is redefining the private aviation business in India. In an interaction with TTJ, Kanika Tekriwal, Co-Founder & CEO, JetSetGo Aviation speaks about her determination and focused approach on delivering innovative and transformational solutions in the air charter & leasing industry, with JetSetGo strongly in the lead.
Prashant Nayak
Tell us how you ventured into the aviation business? Also, the reasons behind founding JetSetGo?
My decision to pursue a career in aviation was completely motivated by my love for the industry. I started working in the sector when I was just 17 years old. The initial idea for JetSetGo came up in a conversation with a colleague in the UK. I narrated an idea that I had about setting up a thriving aviation company, born out of India; not aimed at making my colleague laugh out loud, but that's just what happened. Being Indian and being adamant, I was determined to prove him, and everybody else that thought along the same lines, wrong. I narrowed down the two key industry concerns after studying India's private aviation market for several years- one of them being the inconsistent service and the other, lack of return on investment for aircraft owners. Thus, JetSetGo stepped in for end-to-end management of aircrafts for the owners in the most cost-effective manner possible and consequently made it more profitable and efficient for one to own a private jet.
JetSetGo was established with a vision to completely redefine the notion and overall experience of chartered air travel. Through maintaining efficient management, cultivating a global network of suppliers, partaking in innovative parts & tool sharing programs, and achieving vast economies of scale, JetSetGo has managed to grow at an unprecedented scale as a business.
How did you manage to stay afloat in these difficult times?
When the travel business came to a complete standstill and began witnessing major shifts and losses, we actively worked towards reforming our services in a manner that would eventually push the industry forward in the COVID world. To this end, we remained operational even during the initial stages of the country-wide lockdown, even though travel was really scarce then. With the increase in requests coming in for evacuation and emergency flights, we pivoted from providing a luxurious private charter experience to offering medevac/emergency services to our guests, while also continuing operations with a limited workforce (due to the pandemic).
However, after the international travel bans started lifting a few weeks ago for various destinations, we have been getting daily requests for leisure travel as well; not just from the UHNIs and HNIs, but even the upper-middle-class with disposable incomes. So, in that sense, the pandemic broadened our clientele and enabled us to cater to a wider audience, also making our service portfolio more diverse and inclusive. Thus, we are seeing a lot of variations in our clientele for the past year. This is consequently leading to an increase in the market size of private jets in India as more people are preferring chartered flights as opposed to commercial airlines amidst the pandemic.
Do you think, due to the COVID crisis, with changing mindsets, the private aviation space is getting the required attention?
In these unprecedented times, the demand for efficient and flexible aviation is gaining momentum. Before the onset of the coronavirus, we used to receive anywhere between 30-40 requests per day for charter flight bookings, mostly for business flights. Post the lockdown, there was a sudden demand for evacuation flights. We were able to fly close to 17 evacuation flights with all the required approvals in place during this time. When compared to pre-COVID periods, our numbers have not increased, but they have significantly increased when compared to the overall aviation sector.
We have seen a nine-fold increase in booking requests, out of which 70 per cent are new clients of JetSetGo. We have seen approximately 10-12 booking queries each day ever since the air travel suspension was lifted for the Maldives and other European countries.
Tell us about the Private aviation business in India? Do you believe that the concept of Private charters will gain momentum in a country like India any time soon?
Given the current state of in-flight disruptions, charters provide a high level of flexibility and dependability. The demand for chartered aircrafts is at an all-time high as more travellers become conscious of their safety. The increasing complexity and disruptions in flying commercial, for which there is no clarity on when or what the new normal will be, are resulting in a significant spike in demand for private aviation.
With safety added to the list of additional advantages offered by flying private, such as on-board comfort, the convenience of booking, speed of service, scheduling, and seamless ground transportation, the industry is poised to experience unprecedented growth.
In addition, since the suspension of air travel for both domestic and foreign locations was removed, charters have seen a surge in leisure travel demand due to safety concerns. As a result, we are experiencing many international one-way trips from India as people are looking forward to leisure trips. Now, we are not only restricted to HNIs and ultra-rich clients. but expanding our customer base to people with disposable income as well.
What are your major hurdles and challenges in the business?
Private aviation, like any other industry, has experienced a number of obstacles since the pandemic struck- from overnight changing flying rules and regulations in different parts of the world and doing just limited flights to having a limited workforce on the ground to run aircrafts. The increase in ATF is also adding to the operational cost. That said, our demand also exceeds the supply, for which we have decided to overcome this by investing in the GIFT City project and managing an adequate supply. Furthermore, when we return to normalcy, the challenges will be overcome. Gradually, more countries are already reopening to Indian visitors, and we will soon be flying at full capacity.
How is JetSetGo revolutionising the private aviation business? How are you working on JetSetGo to be more accessible and affordable to air commuters?
JetSetGo was established with a vision to completely redefine the notion and overall experience of chartered air travel, while also eradicating the two biggest problems in India's Aviation Industry; making private jets profit centres instead of cost centres for owners, and substantially reducing aircraft charter costs for customers.
We were able to accomplish both these missions through intelligent integration of Technology, Development of Maintenance Procedures and our SMART Management (a proprietary technology of JetSetGo). These technologies help us reduce the maintenance costs, increase the air time and decrease the ground time, making the business profitable for us and in turn also for the aircraft owners who partner with us. Due to the successful deployment of these efficiencies at each step, we are also able to significantly reduce the cost of chartered aircrafts, thereby making them more readily and frequently accessible to flyers.
What is your fleet strength?
Currently, we have a dedicated fleet of 22 aircrafts out of which 11 are self-owned and a few others are on marketing contracts with us on lease, globally. When JetSetGo entered the private aviation industry in 2014, it was still in its nascent stages and charter planes were considered to be the most expensive mode of transport which was only accessible to UHNIs and HNIs. However, the times have changed since the past few years and the prominence of private jets as a means of transport in India will soar in the near future.
How do you reach out to your loyal and new and evolving customers?
At JetSetGo, we always go an extra mile to deliver the best possible experience to our flyers. From enabling clients to make bookings 24*7*365 days via a simple phone call or through the JetSetGo Mobile App, to booking a private charter for them in just 3 minutes and ensuring they land at the said destination at their chosen time, JetSetGo has it all covered for them.
Additionally, we offer 29 more safety & security checks than an average carrier/commercial airline. Through our innovative approach, commitment and dedication, we have completely transformed private flying and made it an extraordinary and memorable experience for anyone who chooses to fly with us. Our priority has always been the safety and comfort of our guests. To that end, we are constantly evolving as per the feedback from our guests, to fully align with their expectations.
Tell us about your vision and expansion plans in the near future?
JetSetGo will continue to focus on the upper end of the market, with greater play in either the mid-sized or the larger long-range private jets. We have already set up an aircraft financing and leasing arm at Gujarat's GIFT city, and are in the process of acquiring pre-owned aircrafts. This is a fully-owned unit of JetSetGo and we will be beefing up the activity on this front in the months to follow. In fact, our very first aircraft, a Hawker 800 XP has already been imported into India through a lease of IFSC, GIFT City, marking a historic event in India's aviation history.
Additionally, our focus is on enabling urban air mobility in congested cities of India by using eVTOLs, as we firmly believe that everyone should be able to use an air taxi at a price similar to that of an Uber. We are working towards turning this vision into reality with JetSetGo's 'Sky Shuttle' service. This service enables the user to book a ferry ride at the cost of an uber and reach their destination with a same-day return without any wait time at all.