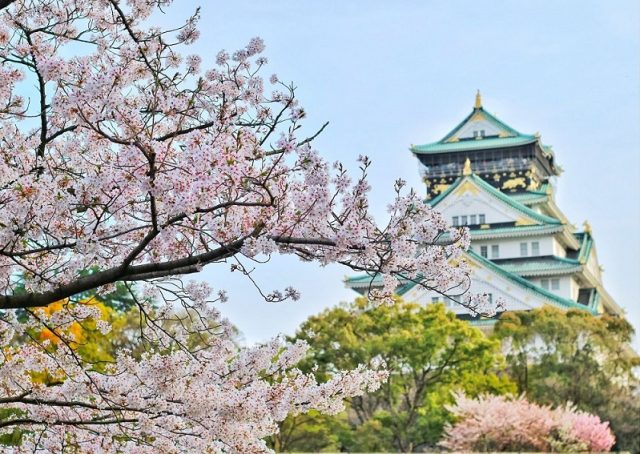 The Japanese government announced today that it will begin conducting "test tourism" in the form of limited package tours in May as a way of gathering information prior to a full reopening of the country to tourism.
The Japan Tourism Agency said that it would start allowing small group tours to enter later this month as "test cases" to gain information for a broader resumption of tourism at an unspecified future date.
Tourists who have been triple-vaccinated and come from the United States, Australia, Thailand and Singapore will be allowed to take part in the tours, which will be strictly planned in conjunction with travel agencies and accompanied at all times by tour conductors, it said in a statement.
"This venture will allow us to verify compliance and emergency responses for infection prevention and formulate guidelines for travel agencies and accommodation operators to keep in mind," it said.
The move to receive such tourists, currently not allowed to enter due to border control measures in response to COVID-19 in Japan, comes as the country faces growing pressure from the international community and domestic businesses to reopen the border.
If there are no major problems, the government will gradually expand the range of foreign tourists allowed into Japan, government sources said.
On a television program Friday, Prime Minister Fumio Kishida said that a major concern over the border control measures is when and how far Japan will reopen its borders to foreign tourists.
"We will conduct an experiment soon" to start reopening borders next month or after, he said.
Through the project, the government will see whether tourist movements will be adequately managed and whether coronavirus infections among participants will be dealt with appropriately.
During the trial phase, small groups of foreign travelers will visit sightseeing spots based on fixed itineraries in order for the government to see whether it can grasp their movements.
Japan will not allow individual tourists, for the time being, the sources added.
Kishida initially intended to launch the trial in December last year, but the rapid spread of the omicron coronavirus variant delayed the start.
The government is also expected to decide as early as this week to raise the daily cap on the number of people allowed to enter the country to around 20,000 from the current 10,000.
In late April, private-sector members of a government panel on an economic and fiscal policy called for relaxing the daily arrival cap and easing additional immigration procedures.
Kishida said during his trip to London earlier this month that Japan would review its COVID-19 measures "in stages" after consulting with public health experts and bringing them in line with other Group of Seven nations.
The government closed Japan to all non-resident foreign visitors on Nov. 30 in response to the emergence of the omicron variant. Since March 1, controls have been relaxed on entries for businesspeople, foreign students, technical intern trainees and others entering for non-tourism purposes.
The cap on arrivals from overseas per day was raised from 3,500 in November to 5,000 on March 1, 7,000 on March 14 and to the current 10,000 on April 10.
Prior to the pandemic, the number of foreign visitors to Japan had been expanding. The figure reached almost 32 million in 2019, as the government was boosting tourism as a driver of economic growth with a goal of 40 million in 2020, the year the Tokyo Olympics were initially scheduled to be held, although they were postponed to 2021 amid the pandemic.
However, amid COVID-19 travel restrictions, the number of foreign visitors dropped to 245,900 in 2021, the lowest since 1964 when comparable data became available, according to the Japan Tourism Agency. Compared with the pre-pandemic year of 2019, the figure plunged 99.2 per cent.
As the government looks to resume letting foreign tourists in, businesses that depend on them are finally seeing a ray of hope in the likely revival of inbound tourism.
Yoko Kikuchi manages an umbrella store on the Nakamise shopping street running to Senso-ji temple in Tokyo's Asakusa district, a popular spot for foreign visitors before the pandemic.
The 77-year-old said that while activity was up since anti-COVID restrictions were eased in March, it was "still nothing like before," adding, "I hope that the street will get its energy back with foreign tourists returning."
Keisuke Ishikawa, a 52-year-old owner of a bamboo crafts store in Arashiyama, a popular tourist area in Kyoto, welcomed the news that Japan is expected to reopen to foreign tourists finally.
"A lot of Japanese come on weekends and holidays, but I used to expect sales from inbound tourists on weekdays. I've waited and waited for this," he said.
Source: Japan Times