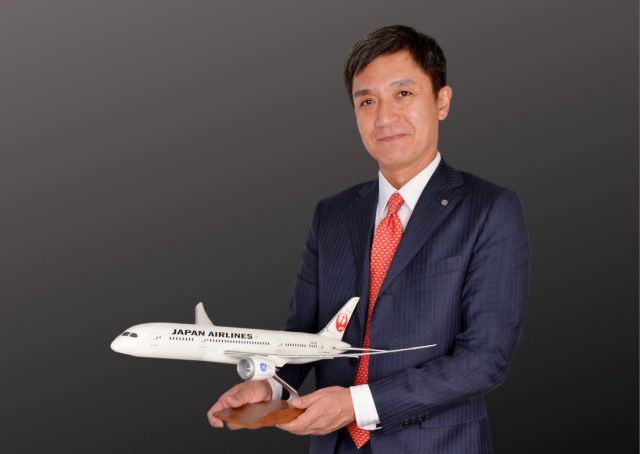 The post-pandemic world has brought a ray of normalcy and hope for the travel and tourism industry. The industry has geared up to revive the pre-pandemic revenue plans. TTJ was recently in talks with Shinya Naruse, Vice President and Regional Manager (India), Japan Airlines, touching upon some important aspects of their back-to-action plan. Read on to know more.
– Vartik Sethi
When COVID-19 wreaked havoc all over the world, Japan Airlines (JAL) was one of the first airlines to adapt its services to cater to the needs of its passengers. JAL swiftly adapted its services to ensure the utmost safety of its customers and adhered strictly to the motto of "Your safety, Our Priority" as it continued to serve the communities by operating repatriation flights.
In a welcome move by Japan Airlines, their policies regarding refunds of cancelled trips, as well as permitting free changes to bookings, during these adverse times are a testament to JAL's loyalty towards their esteemed guests. The pandemic, in fact, impeded their plans to launch a daily direct flight from Bengaluru to Tokyo in March 2020, but they operated flights under the well-established Air Travel Bubble between India and Japan when they flew their first repatriation flight from Bengaluru to Tokyo on April 12, 2020.
On being asked about the ground situation now, they responded that currently, Japan Airlines is operating four weekly flights from Delhi and two weekly flights from Bengaluru to Tokyo. Effective October 2022, they will be increasing Delhi flights to five weekly and three weekly flights from Bengaluru, offering seamless connectivity to key destinations in North America too, such as Los Angeles, San Francisco, Vancouver and more, via Tokyo. In terms of the destinations, Japan is arguably one of the most amazing tourist destinations in the world, offering a wide variety of unique experiences.
The "golden route" of Japan which is Tokyo, Osaka, Kyoto and Hiroshima, is a popular way for new visitors to check out Japan, but for repeat visitors, Hokkaido, Aomori and Yamagata in the north, as well as Kagoshima and Okinawa in the south of Japan each have its own unique beauty and wonders to experience. JAL operates an extensive domestic network within Japan, and visitors can cover more places with ease using JAL's Japan Explorer Pass that are as affordable as just JPY5,500 one-way on certain routes. When asked about their plans on expanding into tier 2 and 3 cities, they responded that an increase in demand would be a sure-shot path to expansion.
JAL takes its carbon footprint seriously and has made remarkable amends to fulfil its SDG goals. JAL is one of the only seven airlines to receive APEX's inaugural World Class 2022 certification, a testament to its industry-leading approach to safety, sustainability, and guests' overall experience. JAL also introduced a complimentary COVID-19 insurance plan so that passengers can travel with peace of mind. Inclusive of excellent products, JAL believes in continuous innovation and investment in technology to create magnificent experiences for passengers.
Adding to the sustainability goal, JAL started a program that visualises the volume of carbon emissions produced by business trips with "JAL Carbon Offset". In response to requests from customers who are highly interested in environmental preservation and the prevention of global warming, the JAL Group has been offering JAL Carbon Offset since 2009 as an option to offset the CO2 emitted by boarding aircraft. In the newly launched program, the volume of CO2 emissions consumed during business trips by air travel will be visualised for each company and organisation. When you participate, monthly CO2 emissions quantities will be provided by email, and your company or organisation can set up an account and access the dedicated website.
JAL shared that the post-COVID traveller displays certain trends and patterns that are important for the airlines to cater to. Buying patterns and perspectives of travellers today have markedly shifted in some aspects compared with pre-COVID times. People are now more willing to pay a higher price for ticket flexibility, such as fares that allow free changes and refunds, as it provides them with greater peace of mind in times of uncertainty and sudden changes. The pandemic has also acted as an impetus to go digital and they see an increase in direct bookings over the airline's online platform. Having said that, they also see people turning to offline bookings as they feel more at ease to have someone support them through the complicated process of preparing all necessary documents and procedures prior to travel.