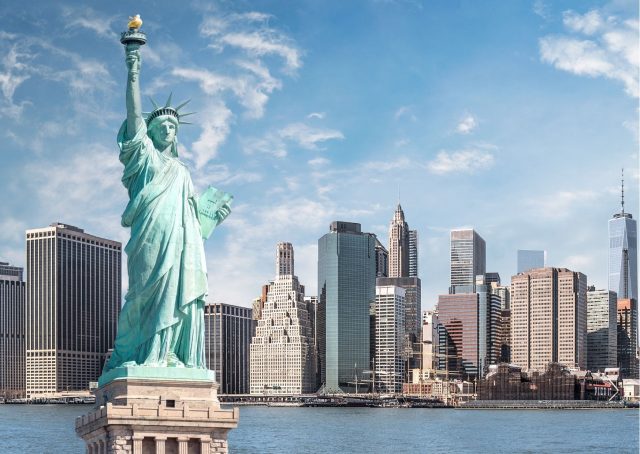 Recent figures released by the United States National Travel and Tourism Office (NTTO), revealed that India ranked third amongst US key source markets globally between January and December 2021. The USA welcomed 433,305 Indians in 2021 marking a 29 per cent rise from 2020.
When the U.S. borders reopened to international travellers on November 8, 2021, the number of Indians immediately shot up to 70,808 arrivals (compared to 17,701 in October 2021) and this continued to rise in December 2021 with 89,301 arrivals. The breakdown of travel reasons to the US for 2021 was 55.4 per cent leisure, 11.3 per cent business travellers and 33.4 per cent students.
Throughout the pandemic, the Brand USA India team continued to keep the travel trade and media informed, inspired, and engaged. Through a series of webinars, travel trade briefings, market updates and one-to-one meetings on Brand USA's virtual platform, Global Marketplace, Brand USA was able to successfully provide timely communication and compelling destination stories to the India market.
The "Chalo USA" destination webinar series and the India Travel Trade Briefing (held in August 2021 with over 100 attendees) covered insights on new products, U.S. protocols and travel regulations post-pandemic and an overall destination briefing. The India Market Update held on November 10, 2021, was aimed at U.S. Exhibitors in preparation for the One-to-One Business Meetings: Asia, The Pacific & India event. The live update lasted for 1 hour and 20 minutes and was attended by 17 US destinations and suppliers along with a video-on-demand room, which was viewed by many more people post-event.
Additionally, the India market outperformed other international territories in the USA Discovery Program which is Brand USA's official travel agent training platform with Indian travel agents completely the most badges (modules).
"Even though travel came to an abrupt stop, we never stopped telling our destination stories," Tom Garzilli, chief marketing officer, Brand USA commented. "For us, it was crucial to keep our U.S partners engaged with the Indian travel trade and media through our virtual platform, Global Marketplace. We are thrilled to see Indian travellers return to the U.S. in such high numbers."
Overall, 4,000 individual agents were trained and educated on USA through the webinars and e-trainings and Indian travel agents have completed over 1,840 specialization badges (modules) online from 2021 to date.