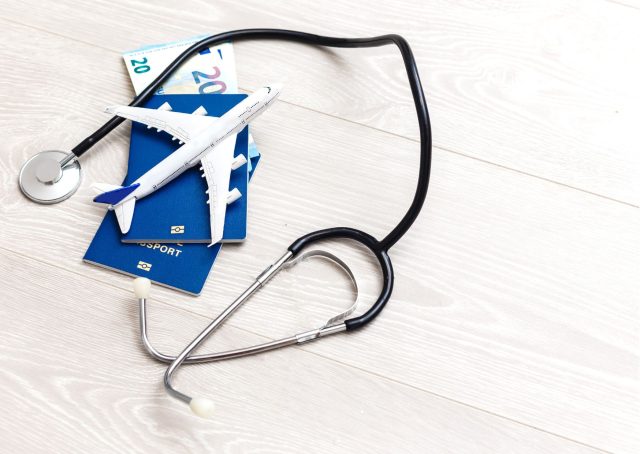 Union Minister of State for Tourism Shripad Naik on Monday said that India figures among the top destinations for medical tourism, with more than 1.4 million medical tourists visiting the country in the past one year.
He was speaking during the second G20 Health Working Group meeting, which commenced earlier in the day here.
"Our country has witnessed more than 1.4 million medical tourists in the past one year, making it one of the top destinations for medical tourism," Naik said, highlighting the country's progress in promoting health and wellness tourism.
He also urged delegates to collectively contribute to a more holistic and sustainable approach to global health and appealed that they engage in meaningful discussion on various aspects of the global health architecture.
Union Minister of State for Health and Family Welfare Dr Bharati Pravin Pawar said that the India's G20 priorities focus on reformed multilateralism that creates an accountable, inclusive, equitable and representative forum fit for addressing the many challenges in the 21st century.
She emphasised India's priorities and contributions to global health preparedness.
She reiterated that the Prime Minister Narendra Modi's message that India's G20 Presidency theme of 'One Earth, One Family, One Future' signifies the need for unity of purpose and action.
"Country is striving to converge ongoing initiatives towards building resilient healthcare delivery systems supplemented with equitable access to vaccines, diagnostics and therapeutics to ensure that no one is left behind," she said.
Dr Pawar noted that there is a need to leverage the momentum of ongoing discussions in the global health field and focus on critical aspects such as collaborative surveillance, community protection, access to medical countermeasures and emergency coordination.
"We cannot be sure of when the next health emergency may hit us," Dr Pawar said, while emphasising on the need for developing consensus on responding to future health emergency management, network of R&D and manufacturing of vaccines and therapeutics, besides the global medical countermeasure coordination platform.
Source: IANS