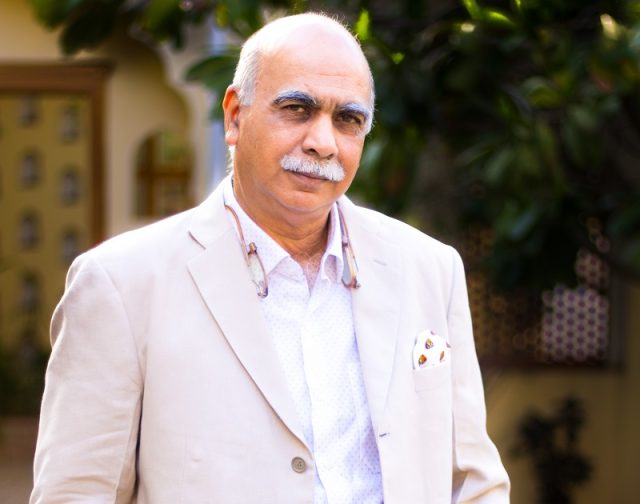 The Indian Heritage Hotels Association has pitched for creating a district-wise inventory of old bungalows, mansions, palaces and forts to promote cultural preservation and heritage tourism, its president said, describing them as "windows to the past".
States can take inspiration from Rajasthan, a "frontrunner in the heritage tourism" segment, to understand the value and worth of heritage buildings and their restoration and reuse, association chief Randhir Vikram Singh said.
"As I said in my address at the G20 Tourism Expo, heritage hotels are not just forts and palaces and old houses, but also places to experience culture and the real traditions of the regions they are located in. We need to capitalise on this extraordinary wealth India is blessed with," he told PTI on Monday.
The Expo was held on Saturday on the premises of the iconic Rambagh Palace, now a luxury heritage hotel, in Jaipur The first step that can be taken in this direction of cultural preservation while creating a business model of heritage tourism is to "create a directory or inventory of heritage properties and tourism destination around them for each district in the country", Singh said.
"This has to be done in partnership with all stakeholders and government agencies, and the IHHA will play its role in that as well," Singh, who owns Hotel Castle Mandawa in Jhunjhunu district in Rajasthan's Shekhawati region, said.
The castle was built in 1755 and turned into a hotel in 1980 by his family, the erstwhile local rulers of "Mandawa Thikana" in the state.
"The IHHA was established in 1990 as a result of the heritage tourism movement that started in Rajasthan. Today we have about 200 members from nearly all states of India, barring a few states," he said, adding that it was in 1990 that the government of India recognised "heritage hotel" as a category.
The heritage tourism movement was initiated to make heritage buildings productive and to maintain them, according to the IHHA's website.
The main objectives of the association are to promote heritage tourism by preserving and reviving heritage hotels. This, in turn, also helps in reviving the rich, cultural, historical and architectural heritage of the country, it said.
Furthermore, it also gives a fillip to revive the traditional arts, crafts, music and folklore by projecting their skills through these heritage hotels, the website said.
In his address at the G20 Tourism Expo, the IHHA president had said India's G20 presidency is also a "unique opportunity" to transform tourism in India and take it to the next level.
"India as a nation is blessed with a vast variety of cultural heritage, architectural styles, textile and culinary heritage. The rich tangible and intangible heritage of the country has significantly helped in unleashing the vast tourism potential of the country," he had said. This heritage is also represented by heritage hotels, Singh added.
These are represented through forts, palaces, country houses, old hunting lodges, which have been transformed into luxury hotels without comprising their original architecture, beauty and cultural heritage, he had said.
These monuments tell stories of the distinct past and regions, and the skills and craftsmanship that went into building these iconic structures, the IHHA chief had said.
At the opening ceremony of the three-day Great Great Indian Tourism Bazaar here on Saturday evening, he again emphasised how Rajasthan has been a "frontrunner in the heritage tourism" segment.
"Heritage hotels offer a range of history to visitors. They are not just palaces to stay, but places to experience culture and the real traditions of the regions they are located in. The heritage hotels in India are also a testament to the country's architectural brilliance, showcasing a unique blend of architectural styles, Indian and European, Mughal and Rajput," Singh had said in his address at the G20 Tourism Expo.
The heritage hotels in India are not just hotels, but also "living museums" that offer a glimpse into the country's rich unforgettable past, the IHHA president said.
"Preserving this heritage is of utmost importance. Our cultural heritage, our identity and our values have been passed on through generations. It provides a sense of belongingness, lends an identity and offers a window to the past, give us an understanding as to where we came from and the way forward," he said.
Both the G20 Tourism Expo and the Great Indian Tourism Bazaar have been organised by the Ministry of Tourism in association with the Rajasthan Tourism Department and FICCI.
Several heritage property owners, including those of Ajit Bhawan of Jodhpur, Castle Kanota in Rajasthan and Belgadia Palace in Mayurbhanj in Odisha, are taking part in the Bazaar event.
"Preserving our heritage ensures that people do not lose touch with our roots, and it allows us to honour and represent contributions of our ancestors. Heritage preservation is a community exercise as it brings people together, share history and culture," Singh said.
The IHHA is more than ready to offer its district expertise and network in the country to promote it as a heritage destination, he said.
The tourism sector has gone through its worst phase during the COVID-19 pandemic and through collective and concerted efforts, the sector is recovering, a senior official said, adding that Rajasthan has some of the best heritage hotels which are the "pride of our tourism products".
Rajasthan Tourism Secretary Gayatri Rathore, in her address at the Expo, spoke of the recovery made by the sector and how G20 has given the much-needed impetus.
On the heritage tourism front, she underlined that about 75 per cent of heritage hotels in the country are located in Rajasthan and many of these properties have been restored and reused. These not only attract tourists but are also used as wedding destinations and film shooting locations, Rathore said.
Source: PTI