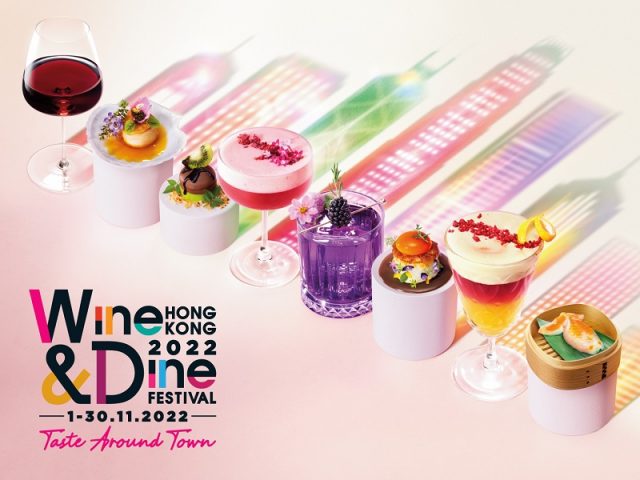 This November, the Hong Kong Tourism Board (HKTB) has brought back its signature event – the Hong Kong Wine and Dine Festival. With about 700 participating restaurants and bars, the Festival this year has prepared a smorgasbord of drinks and dining promotions that invite food and wine lovers to enjoy a 'Taste Around Town' of succulent Hong Kong flavours. Furthermore, to celebrate the 25th anniversary of the establishment of the Hong Kong Special Administrative Region (HKSAR), the HKTB will be, for the first time, offering the public a total of 50,000 free Wine and Dine Festival e-coupons via the e-platform on the Discover Hong Kong website. By surprising the public with delicious offers, the promotion is hoped to enhance the atmosphere of the local dining scene and provide support to the trade.
Dane Cheng, Executive Director, HKTB, said, "The Hong Kong Wine and Dine Festival is one of the most iconic events on the city's events calendar, loved by both the local public and visitors. This year, the HKTB will continue to celebrate the Festival all over the city. Using Hong Kong's quintessential flavours and mesmerising harbour views as inspiration, we have invited many well-known restaurants and bars to come up with innovative gourmet experiences for the event, including the thematic 'Creative Cocktails Citywide' and 'Wine on the Waterfront' programmes. In addition to delighting locals and visitors with unique experiences, we will be showcasing Hong Kong's gastronomic treasures to the world to encourage travellers to plan their long-awaited Hong Kong trip to enjoy the tastes they have been missing."
To show support for the two events that will take place in Hong Kong around the same time, namely the Global Financial Leaders' Investment Summit and the Hong Kong Sevens, the HKTB has reserved a number of Wine and Dine Festival e-coupons as gifts for the participants of the two events, so that they can also have a taste of our city's culinary offerings during their stay.