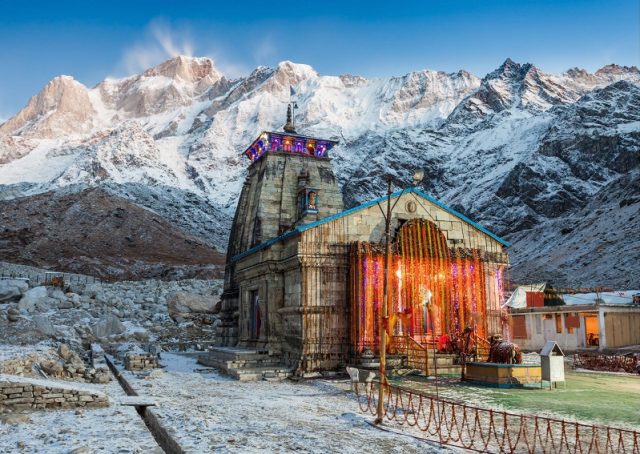 With the end of the monsoon, the number of pilgrims for the world-famous Chardham Yatra in Uttarakhand has also increased. Keeping in mind the convenience of the pilgrims, heli services have resumed for Shri Kedarnath Dham.
As with the other Dhams, the number of pilgrims is continuously increasing in Kedarnath Dham, averaging four to six thousand pilgrims arriving daily at Kedarnath Dham. The resumption of Heli services has made the journey to the Dham easier and more convenient as opposed to trekking for 18 km to reach the Dham. Continuous monitoring is being done by the administration to provide better services to the pilgrims by the heli companies.
To date, 3,324,907 pilgrims have visited the Char Dhams. In the month of September alone, more than 500,000 pilgrims registered for the Darshan. It is worth mentioning that to go to Kedarnath Dham, pilgrims are being provided heli services from Guptkashi, Phata and Sirsi in the Rudraprayag district. For the first time this year, heli service was made available to the devotees even during monsoon.
Registration is mandatory for the Char Dham Yatra.
To visit Badrinath, Kedarnath, Gangotri and Yamunotri Dham, pilgrims should register online on the website of the tourism department http://registrationandtouristcare.uk.gov.in. Pilgrims can also make an online booking for the heli services for Kedarnath at https://heliservices.uk.gov.in.