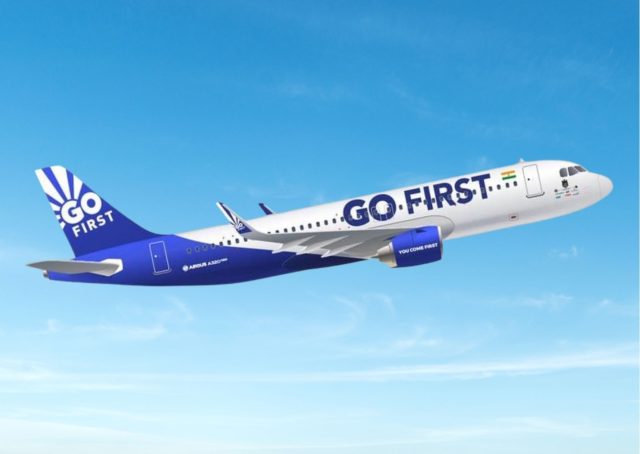 Go First (formerly known as GoAir) recently celebrated the completion of 16 years of service excellence in the skies, since it began operations in a gala event in Mumbai. The occasion was graced by Wadia Group Chairman, Nusli Wadia and Non-Executive and Non-Independent Director, Ness Wadia. To mark this milestone, Go First is offering a 16 per cent discount on airfare to passengers for both domestic and international flights.
In his address to employees and key stakeholders, Wadia Group Chairman Nusli Wadia took them back on the journey to 2005 when Go First was launched. He spoke at length on the airline's growth over the years to become one of India's most reliable, efficient and preferred airlines. The carrier has an impressive record for efficiency and seamless service delivery with very low cancellations and minimal complaints. Go First has one of the youngest aircraft fleets globally with an average fleet age of 3.6 years.
Wadia was very happy to acknowledge significant and continuously growing partnership with all its business partners, trades partner, banks and the dedicated 4500+ employees. Remi Maillard, Asia Pacific Head of Airbus who was present at the event was very happy to have Go First as its preferred business partner.
Wadia then shared his vision for the company and all the delegates present were delighted to hear him speak about the company and also spent quality time with all present.
Ness Wadia echoed the Chairman's views and expressed his gratitude to the stakeholders. He was bullish about the airline's future and highlighted its rapid expansion across domestic and international routes in both passenger and cargo segments. Both of them interacted with the employees and stakeholders, including representatives from Airbus, Pratt & Whitney, CFM, EaseMyTrip, Makemytrip, Indian Oil, IRCTC to name a few.
Kaushik Khona, CEO, Go First presented them with a souvenir to mark the occasion.
To celebrate 16 years of its existence, Go First is offering a 16 per cent discount on airfare to passengers for both domestic and international flights. Passengers can avail of the special offer by booking tickets on GO FIRST's website or on its mobile app between November 2 and November 9, 2021. The offer is open between November 24, 2021, and March 31, 2022. The promo code is SWEET16.
Speaking on the initiative, Kaushik Khona, CEO, Go First, "It has been an incredible journey to this milestone and we wish to celebrate our success with a special offer for passengers. Customer-centricity has been at the core of our operational philosophy and this special
discount offer is our way to thank our passengers. We will continue to provide an optimal level of efficiency and customer service and strengthen our ever-growing network."
Founded in 2005, the airline has had an incredible journey and managed to consistently deliver on all aspects, wowing passengers and stakeholders alike. From 4 aircraft to 58 and from 4 destinations to 38, the evolution of GO FIRST has been steady yet dynamic. In the many firsts, it became the first airline in Indian airline to transform from ULCC from LCC. GO FIRST is one of India's leading airlines and has proved its operational capability and robust network expansion over the years. It has been on a growth trajectory in recent times by opening new international and domestic sectors and adding new aircraft to its fleet.