– Tanya Sehr Godinho
Tuning in to the simple beauty of nature, Furaveri Maldives is a five-star deluxe property, where the open ocean meets the lagoon. An island rich with life and intriguing history, it witnesses the warm sunsets of memorable evenings by the beach, that lulls you to sleep in a haven of trees. The property is well connected to the airport and you can reach here via seaplane or domestic flight and speedboat.
Furaveri caters to all age groups and lifestyles with elegantly designed, generously spacious, private villas. They have a range of options, starting from the beach and garden villas to water bungalows and Dhoni pool villas, to make your vacation as memorable as you could possibly imagine. The two-bedroom reef and beach residences with a pool are pure luxury!
With access to international services in Maldivian settings, I found myself effortlessly at ease in the blissful aura of the island. Between daytime walks and nighttime views, I came across people from different corners of the world and we had interesting conversations on how we came about being in the same place at the same time!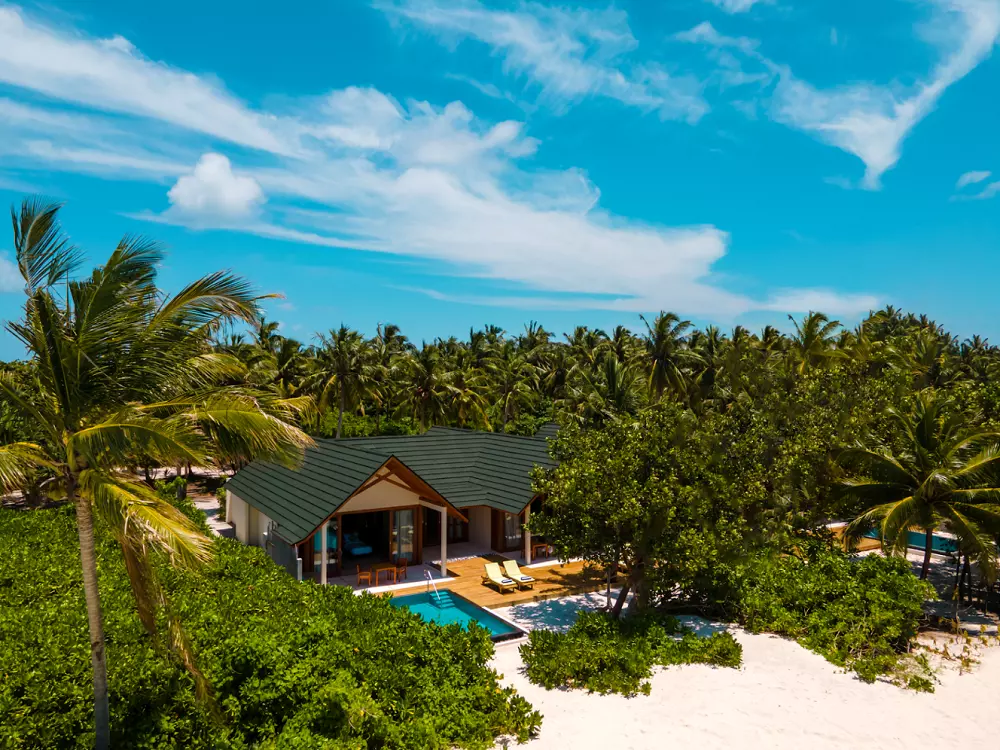 For their yearly getaway, a family of eight were looking for spacious, accommodative rooms by the ocean and cultural activities to keep their children engaged. The Kids Club at Furaveri hosts origami workshops, pizza making classes, among other fun activities.
A couple with close friends were there for a luxurious vow renewal ceremony by the beach. I witnessed the staff recreate the most magical evening under a sky full of stars as they participated in an intimate ceremony among loved ones.
Furaveri seemed like the perfect home base for a thrill-seeking solo trip, for there were many individuals here for work and leisure. A week-long trip feels short, as there's a lot to explore on the calm, peaceful and serene island in addition to the 24-hour bar, Udhares. The villas have large work desks overlooking the water-side that make for a perfect break in between. The Wi-Fi is strong and can always be upgraded, if required.
Furaveri is blessed with a beautiful house reef and surrounded by many magnificent dive sites that are secluded and teeming with life. The marine ecosystem here is an unforgettable experience waiting to be explored! At the end of the day, whether you would like to unwind with a drink or experience a culinary journey, they have you covered. Jaafaiy is the main restaurant of Furaveri Maldives, serving themed buffets for breakfast, lunch and dinner. Udhares Bar is spacious and family-friendly with an adjacent pool and sunbathing area where you can relax and enjoy the stunning view.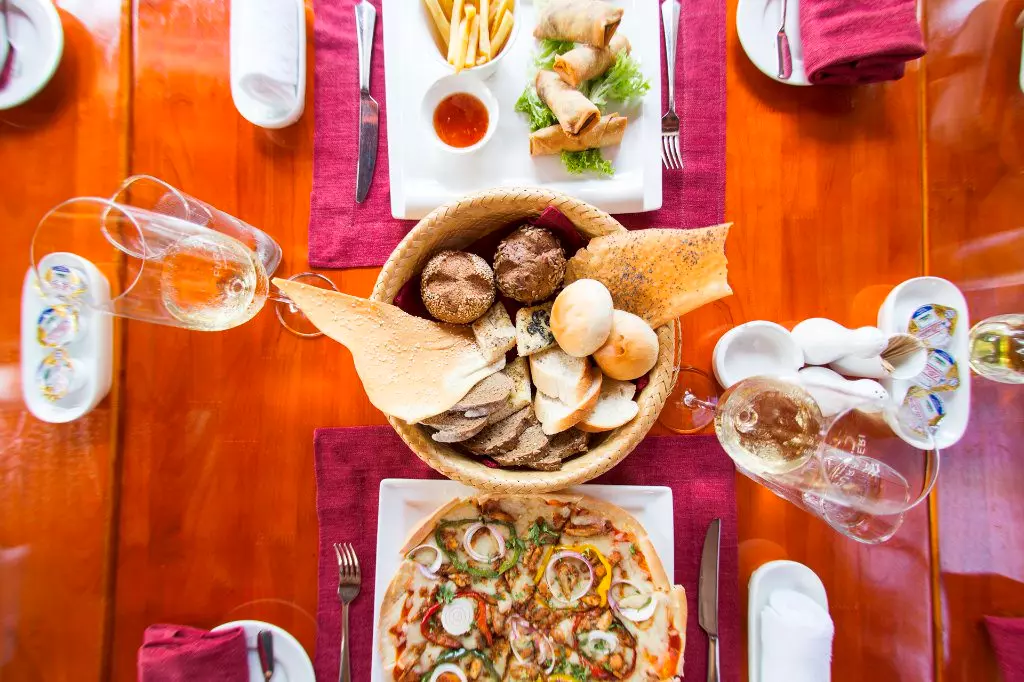 The island has something for everyone, and Indian food is no exception. Inspired by nature and infused with culture, they offer signature dining experiences at their Asian-fusion Raiyvilla and Mexican-special Amigos. Lounging in a cozy setting, Furaveri is popular for keeping you entertained while you indulge in a great variety of delicacies, beverages, games and live shows.
Snorkelling with the giant mantas is yet another experience that will create everlasting memories. Hanifaru Bay, in Baa Atoll, is the biggest manta feeding hotspot in the world! The site is a protected marine park and the entire bay has been declared a UNESCO biosphere reserve. This remote Atoll is known for having some of the richest coral reef systems in the world.
The best time to plan a holiday here is between December and February, although the weather is bright and cool all year round. The Wellness Village offers signature experiences that are unique and authentic. Every treatment is considered a powerful healing tool in ancient China, Japan, Indonesia, India and Maldives. It's a must try! The Village runs on the philosophy of creating a balance for your mind, body and spirit to be able to achieve the highest point of wellbeing. Based on these three elements, the Wellness Village is derived from sport, yoga, meditation and fitness. They combine your wellness experience with a selection of holistic Asian and Maldivian traditional treatments, along with healing practices of Ayurveda and a healthy cuisine. The Wellness Village teaches you how to bring this into your everyday life with new habits and homecare programs.
The beach, the reef and the jungles make the island an appealing destination for those seeking disconnection from the world. Listening to the inherent beauty of nature and culture, I found inspiration. Making the best of what you have, with nature as your guide, it's easy to tune in to the simple beauty of surroundings and follow your heart. Furaveri Maldives offers a heady mix of Indian lifestyle, Maldivian tradition and natural beauty that should be experienced at least once in a lifetime!
Photo Spots
Hammock at the Water Villa entrance
The swings opposite Jaafaeiy
The Wellness Village entrance
Sunrise at the main pool beachfront 
Sunset at the Raiyvilla restaurant beachfront