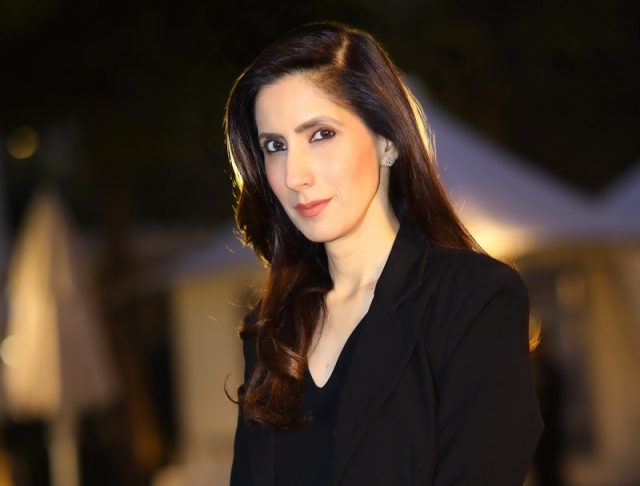 Priyanka Nijhawan, Director, Nijhawan Group, in an exclusive interview with Travel Trade Journal, shared her journey from a maths and computer science student to becoming an integral part of Nijhawan Group's representation vertical. Her journey began in 2005 when she started handling the back-office accounts. After taking a sabbatical to focus on her family, she jumped back in and grew the representation vertical from just two accounts to multiple accounts and established various verticals, including PR and marketing, over the years. Today, Nijhawan Group offers end-to-end solutions for B2B travel, account management, influencer campaigns, and joint marketing activities.
– Vartik Sethi
A Story of Growth, Expansion, and Evolution
With over a decade of experience in the representation business, Priyanka Nijhawan's journey is a story of growth, expansion, and evolution. Starting her journey in 2005, her first assignment was to handle the back-office accounts. However, with her first child on the way, Priyanka decided to take a sabbatical to focus on her family. She beautifully explained, "My sabbatical taught me the importance of work-life balance. It's about maintaining a balance and finding what excites you." It was during this time that the representation vertical was launched, that she jumped in to pursue it.
Coming from an academic background, sales and marketing seemed like no work to Priyanka. But as she started making extensive sales calls, meeting people, and building relationships, she found the process very exciting. What started with just two accounts in 2012 slowly grew to multiple accounts and various verticals, including PR and marketing over the years. Speaking from her decade of experience, Priyanka shared, "Representing a brand is not just a job, it's a decade-plus journey of growth and innovation."
Today, Nijhawan Group offers end-to-end solutions for B2B travel, account management, and joint marketing activities. The group's representation vertical has evolved and expanded over the years, thanks to Priyanka's vision and commitment. Her journey is a testament to the power of representation, relationship building, and continuous growth. As the travel industry faces unprecedented challenges, Nijhawan Group's story offers hope and inspiration to businesses looking to adapt, evolve, and thrive.
Work-Life Balance, A Myth?
Priyanka believes that there is no perfect balance between work and personal life, but rather a tilt towards one side, depending on what requires attention at the moment. At times, work may take precedence, while at other times, personal matters may need attention. Crediting her team, Priyanka said, "One of the ways I think where you can get some work-life balance is, of course, also to build a great team where all of us empower each other."
Priyanka acknowledges the hardships of being a female leader, and that everything can come crashing down all at once, but urges women not to quit on either their careers or personal lives.
Breaking Barriers- Gender Roles and Changing Workforce Dynamics in India
While the gender roles in India are still skewed towards women taking care of the home, the dynamics are changing as more and more women are entering the workforce. Priyanka believes that it is essential for women to be financially independent. However, having a support system at home and building a strong team can make a significant difference in achieving this dream. Additionally, Priyanka stresses the importance of having mentors and role models who can guide and support women as they navigate their careers.
As a Former Chairperson, CII, IWN Delhi Chapter, she suggested that organisations like the Confederation of Indian Industry's IWN can offer mentor-mentee programs to help women groom themselves for leadership roles and fill the pipeline for future generations. Priyanka is a big believer that women should be encouraged to strive for financial independence and leadership roles, while men should be taught from a young age to value equality and to share domestic responsibilities. A thorough professional and a selfless family woman, Priyanka chooses to let her work make all the noise. "When you choose to work and you want to have a family life, you're round the clock, you're 24/7. Weekends are when you make up on what you didn't do during the week, but in the end, it's really worth it," she added.
Establishing A Pillar of Trust and Reliability- Nijhawan Group's Commitment to Client Success
Nijhawan Group has established itself as one of the most reliable and trusted travel partners for its clients. The company has been able to sustain its position in the market by adhering to its core principle of being a B2B company that prioritises its travel partners.
Backing the might of her team, Priyanka said, "We are the only representation company that works out of Delhi, Mumbai, Bengaluru and Chennai as we have physical offices and dedicated sales resources who make sales records daily." This has allowed them to have a strong sales presence and a dedicated sales team that works towards growing their clients' businesses. Stating the group's focused approach, Priyanka shared, "The principle is that we have never steered away from our core B2B business. Even today we don't do anything that overjumps our travel partners."
Lessons from COVID-19-

Constant Innovation, Resilience, and Adaptability
During the COVID-19 pandemic, Nijhawan Group adapted quickly and started conducting regular check-up calls to support their team members. To break away from the routine Zoom calls and webinars, the company also organised various activities to keep the travel trade motivated and engaged, such as the Dubai Tourism workshop where they hosted a bingo game with hotel stays as prizes and a live singer to entertain everyone.
Nijhawan Group has displayed immense innovation in representing Lindt Home of Chocolate, a museum in Switzerland, by inviting the media to a virtual tour with a live presentation and serving them Lindt chocolates to give them the complete experience. In a takeaway from COVID, the company has started offering virtual tours for all its representation clients, including hotels and destinations, allowing clients to experience them even when they can't physically be there.
Highlighting the contrast between pre and post-pandemic ways of working, Priyanka shared, "Pre-COVID, we were not doing many Zoom calls and we would want everyone to fly down but during COVID-19, we got digitised faster and started moving online." This not only saved company expenses but also saved a lot of time!
Priyanka shared that the group has already signed up new products and added properties from Vietnam to their portfolio. They have also signed up the Marriott chain in Mauritius, which is expected to be a game-changer for the company. The addition of Mayfair Cruise in Egypt is yet another feather in their cap. If that was not enough, there are many more projects to be announced later this year! With more people joining their team and more products being added to their portfolio, 2023 promises to be a stronger year for the company.
Looking forward, Nijhawan Group plans to be the one-stop shop for all travel needs. They are pushing their team every day to become experts in weddings, MICE offerings, and luxury travel to further solidify their presence as a leading player in the travel business.
The Gold Standard- Retaining Clients to Steer Growth
Retaining clients is like having recommendation letters that make adding new clients much easier. "For us, signing new accounts is very important but what is more important is retaining the accounts we already have," shared Priyanka. To achieve this, the company places a strong emphasis on constant innovation, active market involvement, and quick response times. The team of 40+ maintains a shared calendar to coordinate sales meetings and events, ensuring that every client is given the attention they deserve. In addition, the team is always prepared to organise product roadshows on short notice due to their deep knowledge of the industry.
Ultimately, Nijhawan Group's success comes down to meeting targets and achieving strong numbers. By prioritising client retention and constant innovation, the company continues to grow its portfolio and provide top-quality service to clients across the globe.
Embracing Digital Tools and Sustainability
The company has recently transformed its functions digitally during the COVID-19 pandemic by embracing various digital tools like MS Teams, Google, Zoom and WhatsApp.
"We use MS Teams for our online meetings, but between MS Teams, Google, and Zoom, I no longer want to talk to anybody on the phone as video calls are much more interactive," added Priyanka.
Nijhawan Group has also leveraged WhatsApp as a means of communication in India, where it is widely used. The company has a dedicated design team that creates flyers and brochures for various destinations and shares them with travel agents through WhatsApp groups to build a constant recall. Additionally, during roadshows, a QR code was provided to the participants to join the WhatsApp group, making it easier for them to stay connected.
Apart from using technology for communication, Nijhawan Group is also actively working towards sustainability. This initiative not only helps promote tourism but also encourages responsible travel. By embracing technology and innovation, Nijhawan Group is leading the way in the B2B travel industry, making communication easier and more effective while promoting sustainable tourism practices.