Expo 2020 Dubai, the most anticipated mega event is expected to engage 200 participants from over 191 nations (including India) – multilateral organisations, businesses, and educational institutions, as well as millions of visitors making it the largest and most diverse World Expo ever. Sumathi Ramanathan, Vice President, Market Strategy & Sales, Expo 2020 Dubai, leads a team responsible for promoting the first World Expo to be held in the MEASA region, focusing on key visitor markets and leading travel verticals. In this exclusive interview with TTJ, she is happy to answer our queries and touch upon some elements that make Expo 2020 Dubai worth a visit.
– Prashant Nayak
Q. According to you, what are the anticipated factors which can make Expo 2020 a successful one?
Expo 2020 Dubai is the world in one place – a global experience dedicated to bringing together people, communities and nations to build bridges inspire action and deliver real-life solutions to real-world challenges. A launch pad for broadening horizons and exchanging ideas, Expo 2020 is all about innovation, collaboration and inspiration; this is the key to its ultimate success. Expo 2020 will gather more than 200 participants – including 191 countries, as well as multilateral organisations, businesses and educational establishments – for a visually striking and emotionally inspiring 182 days.
Each and every participant, partner, stakeholder and visitor is fundamental to the success of Expo 2020, as are its range of programmes and initiatives. Through Theme Weeks, participants will explore solutions to fundamental global challenges such as climate change and biodiversity, equal access to education and healthcare, and bridging the digital divide. Visitors from across the world are invited to join the making of a new world as they explore new frontiers, embrace the opportunities of tomorrow and discover life-changing innovations that can have meaningful, positive impacts on our planet and its people.
Q. Despite restrictions on international travel and the recent lockdowns in many parts of Europe and Asia, what is the current footfall target set for the Expo? Is it possible to achieve the pre-pandemic target thought of?
We continue to look forward to welcoming millions of visitors from around the world to visit Expo 2020 Dubai and we have not changed our 25 million visit target. However, we are following the current global situation in relation to COVID-19 closely and will update our modelling accordingly.
Q. Special necessary safety measures and protocols will be very necessary for an event of such epic proportions. What are the additional thoughts given to create a safe environment at the Expo?
The health, safety and well-being of everyone visiting and working at Expo 2020 Dubai is our number one priority and we continue to monitor and adapt to the local and global situation. Robust steps have been implemented in line with the latest guidance from the world's leading medical, science and health experts.
These include the installation of sanitisation stations across the site, mandatory face-mask wearing and strict social-distancing regulations. During the event, Expo 2020's intelligent Smart Queue system will also reduce waiting times, giving visitors more time to explore more of Expo's incredible array of attractions. Building on the UAE's successful vaccination programme, all Expo 2020 staff have been vaccinated and the Expo 2020 Dubai Steering Committee has encouraged all of Expo's 200+ international participants to join its free vaccination drive. We encourage all staff, participants, and visitors to continue to follow the guidance of medical professionals and the relevant authorities in the UAE.
We will continue to monitor and adjust these measures as necessary as our opening date of 1 October approaches and the situation continues to evolve.
Q. Once the ban on international commercial flights is lifted, Indian travellers will be keen to attend the event and experience Dubai in large numbers. Will there be special thoughts given to such travellers, especially from high-risk countries during the event months?
We acknowledge the fluidity of the COVID-19 situation, and assure everyone that the health, safety and well-being of all those visiting and working at Expo 2020 Dubai remains our number one priority. We remain optimistic that global efforts to produce and distribute vaccines will be successful, and look forward to welcoming people from all over the world.
Q. Have any changes been made due to the COVID situation, such as the number of participating countries, themes and pavilions thought earlier, ongoing construction work, new ideas or developments?
Despite the challenges of the past 18 months, our commitment to hosting an exceptional World Expo remains unchanged. Indeed, considering the impact of the global pandemic, Expo 2020's theme 'Connecting Minds, Creating the Future' is even more relevant than ever before. We strongly believe that now, more than ever, humanity needs to come together to remember what unites us, to celebrate our spirit and be inspired by the greatest examples of collaboration, innovation and cooperation from around the world.
Q. What is the current situation at the venue? What impresses you the most as of now?
Construction on Country Pavilions will be completed this month and we are adding the final, finishing touches to the site so it is pristine and ready to welcome the world on 1 October. Last month, we welcomed 370 delegates from 173 countries who physically attended our International Participants Meeting, where we affirmed Expo's advanced state of readiness and discussed the final preparations for one of the first events of this scale to take place since the beginning of the pandemic.
Expo 2020 is one of the world's most technologically connected sites, a city of the future powered by state-of-the-art innovations that will link every aspect of the event to ensure visitors have an unparalleled experience. We also aim to be one of the most sustainable World Expos ever – an example of innovation in action from its cutting-edge sustainable architecture to sensors that monitor energy efficiency.
We can't wait to welcome the world to our dynamic, diverse and ever-changing entertainment programme, with up to 60 live events each day, all day, for182 days. Expo 2020 is for explorers and adventurers; for foodies and culture enthusiasts; for children and grandparents; for entrepreneurs, thought-leaders, businesses and governments; for the casual tourist, and for the curious who want to experience the future – now. Visitors can tuck in to 50-plus global cuisines from 200 F&B outlets, enjoy delicious culinary tours and explore innovative culinary tech. Expo's inspiring arts and culture programme include a series of substantial public artworks, a showcase of contemporary Emirati design and craft commissions, performances by the Firdaus Orchestra, and Al Wasl, an Emirati opera as well as a host of not-to-be-missed international acts.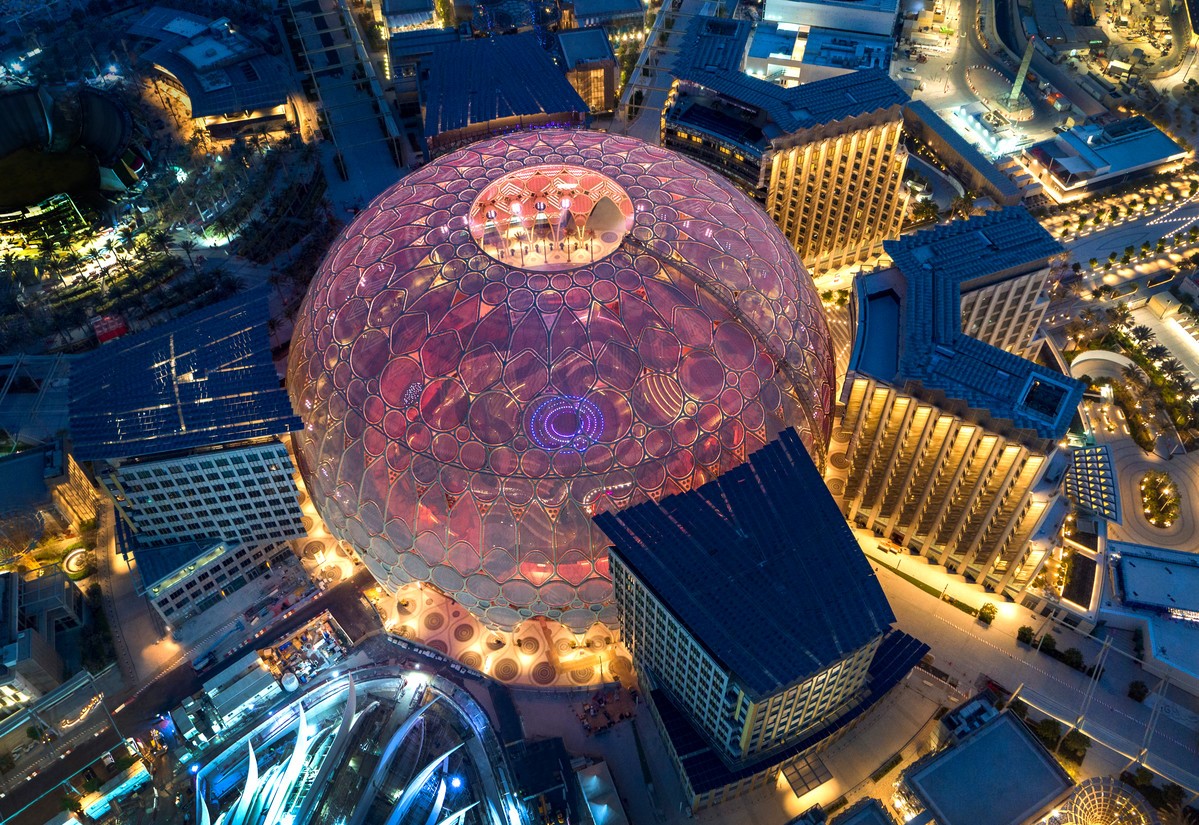 Q. If Expo 2020 Dubai becomes successful, tell us about the significant impact it will have on the revival of Dubai's economy which is largely driven by sectors relying on consumer spending like tourism, luxury, and retail?
The next World Expo is set to become one of Dubai's greatest success stories – a global experience that not only demonstrates the emirate's confidence, safety and openness to all visitors but will further boost Dubai's thriving leisure and business tourism industries.
Beyond that, Expo 2020 Dubai will be a beacon of hope for the global business community by opening new markets and new opportunities to every business visitor. With millions of visitors expected from all over the world and 200-plus international participants, partnerships will be built that will reinvigorate the economy of the UAE, the region and the world.
Q. The six-month mega-event serves as an excellent platform for 191 countries to get together. Other than business and partnerships, are there any thoughts of tackling the COVID situation jointly as every country is grappling with the same challenges?
Expo 2020 took the decision to postpone Expo 2020 in order to help all of our International Partners and to ensure a better, safer and more seamless outcome for all participants and visitors.
As of June 2021, Expo Live, Expo 2020 Dubai's global innovation and partnership program, has backed 140 grantees from 76 countries with grants of up to US$D 100,000 in key areas such as healthcare, agriculture, education, fintech and employment. As a part of its response to the ongoing impact of COVID-19, Expo 2020 Dubai launched a USD 1 million Emergency Relief Fund to support Expo Live innovators facing immediate financial hardship during these uncertain times. Together with people from across the world, we are creating meaningful impact through a range of programmes and initiatives.
Harnessing the platform of World Expos to spur the world into action, we will host a range of talks, seminars and workshops – including 10 Thematic Weeks and 18 International Awareness Days – fostering an exchange of ideas between a global community, and thereby unlocking bolder aspirations to shaping a better, healthier, safer, cleaner, and more equitable future.