In 1897, the Portuguese explorer Vasco da Gama, on his voyage to discover a sea route to India came across a large bay on the southeastern coast of Africa on Christmas Eve. He named it "Natal", the Portuguese word for Christmas. The area today is the province of KwaZulu-Natal and is home to the important port city of Durban. The Indian traveller has always had South Africa in their cross-hair thanks to Bollywood, Miss Universe Pageants, and active campaigning by South African Tourism. Johannesburg, Cape Town, Sun City, Kruger, and Garden Route have always been a staple on group itineraries and individual travel plans, but the search for newer experiences is always on and South Africa has so much more to offer as I discovered on my recent trip to KwaZulu-Natal.
– Gurjit Singh Ahuja
After a connecting flight from India via Dubai and onwards on a hopping flight via Johannesburg to Durban on Emirates, our group of travel writers landed at King Shaka International Airport in the afternoon. The skies were cobalt blue with scattered cotton candy clouds, and the surrounding lush green. The sun shone brightly as these were the South African winters, and the tropic of Capricorn runs right through its heart.
The immigration was a breeze as my vaccination certificate reflected my double vaccinated status and the body temperature check set off no alarms. We all collected our luggage and were gleefully greeted by our hosts, Fundi, and our driver cum escort for the trip, Nthato, who promptly escorted us to our comfortable Toyota Quantum Van which had ample space to accommodate eight guests, and our luggage too.
After a picturesque 30-minute drive across the South African countryside with its lush green sugarcane plantations, we arrived at our resort, the "Capital Zimbali". A luxury oceanfront resort with a private beach located within a gated community of luxury villas and well-manicured tropical gardens. The resort spelled unobtrusive class and elegance to have a calming effect on the vacationing guests. We had about two hours to settle in and be in the lobby for our dinner engagement at the Grimaldi's. Located at the Pearl–Umhlanga, Grimaldi's offers casual dining with an Italian twist — the oysters, prawns, calamari, and crayfish were super fresh. The steak was juicy, and the Chef recommended, "Grimaldi's Maiale," was delightful, and rightly polished off with my first bottle of authentic South African Carling Black Label Champions Beer. It was truly a delightful gastronomic welcome. We went to bed early as the day next was filled with an exciting, eventful, and adventurous agenda with shark cage diving.
A 3 am wake-up call shook me out from my slumber and by 4 am we were on the road heading for our shark cage diving experience. A two-hour drive bought us to the shores of the Aliwal Shoal, an area renowned for its scuba diving and shark cage diving experience. Our host-instructor and guide, John Miller, who operates the Shark Cage diving experience and is an experienced diver with over three decades of experience and an expert on shark behavior gave us a rundown on the "do's and don'ts" and what to expect. He assured us that it was perfectly safe for us as long as we followed what he told us, nevertheless we all did sign an indemnity waiver.
Our Zodiac Boat with its twin outboard engines and a large stainless-steel cage with its heavy-duty floats was towed to the shore, and we all helped the crew launch it into the water and posed for our memorable group photo. We all wore life jackets and sat on the sides of the inflatable zodiac, holding on to the safety ropes with our feet firm in the foot-straps anchored to the floorboard.
As John powered the engines, we all lunged forward and splash and bang we rose and fell, swell after swell, a roller coaster at sea, as our boat was making it past the surf line, the sea was a little choppy due to the winds and although I had skipped my breakfast my stomach and guts were soon churning as we headed about 5 km into the sea towards the Aliwal Shoal. The churning took its toll, and we took turns at our puke marathon.
Once at the rightful spot, we could see the infamous dorsal fins cutting through the water and then John cut off the engines. His crew unstrapped and launched the shark cage into the sea. The water was not cold, perhaps between 23 and 25 degrees Celsius. Sardines were flung around our boat and soon it was party time, as blacktip sharks, bull sharks, and tiger sharks joined in the banquet.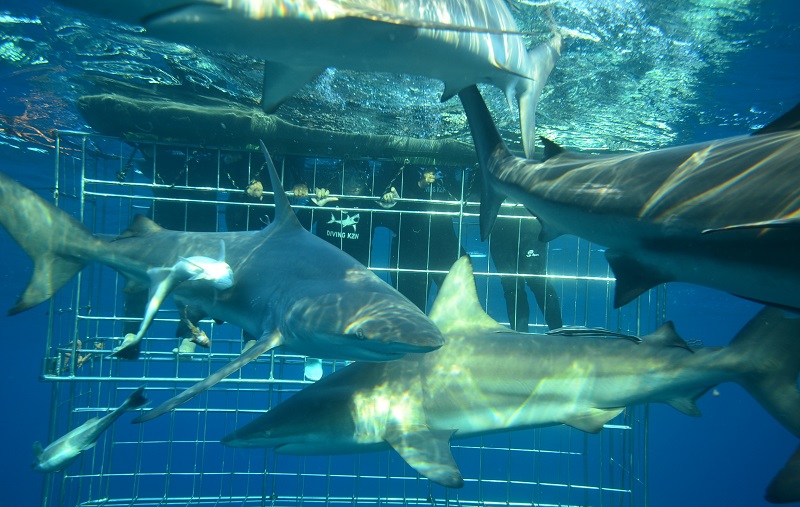 The cage offers a complete sanctuary for the novice divers, with no special gear or breathing equipment is needed, just diving or swimming goggles over your eyes, you just breathe in and submerge for a few seconds below the surface to see the sleek and slender sharks swimming all around you, then pop out to the surface to breathe and submerge again. John was in the water outside the cage with the sharks, filming the experience. What a sight to behold. This was not an aquarium it was the sharks, the sea, and us! Soon we headed back to shore, bubbling with excitement, bodies aching a little, but now better tuned to the swells of the sea. Definitely an experience not to be missed. Perhaps you should plan a vacation to the Aliwal Shoal where you can swim with the sharks!
Dried and changed, followed by a few cups of hot chocolate, we were on our way to the next adventure at the Oribi Gorge, located within two hours of driving distance from Durban. The "Wild Gorge Swing" at Oribi Gorge offers you a guaranteed blow you over-the-edge excitement for the absolute thrill-seekers who are looking for the adrenaline rush of a lifetime. Thrill-seekers hurl themselves off the edge of Lehr's Waterfall in perhaps the most adrenaline-inducing jump of their lifetime! Of course, you are all strapped up, and safe and yes, they winch you all the way up after your jump. Oribi Gorge Swing is rated as the world's highest gorge swing, you step or drive off the edge of a waterfall into the abyss of the gorge plummeting down about the length of a 55-storey building, no wonder they say "Fear Is Temporary, Regret is Forever". The free-fall can be described as bone-chilling and thrilling, and definitely not for the faint-hearted or for people with medical conditions, as it will have you accelerating up to the astounding speed of 120 km per hour in 2.5 seconds. Other activities by Wild 5 Adventures in a setting of unparalleled natural beauty include a 110m abseil, 85-meter suspension bridge over the gorge offering beautiful views of the falls, quad biking, paintball, and guided trails for hiking and birding. A great place for corporate team-building activities.
No visit to South Africa is complete without a visit to the African Bush and the wilderness Safari experience, so in our quest to see the Big 5 of Africa we headed out north to the Thanda Private Game Reserve, en route we made a diversionary pit-stop at St. Lucia. The Greater St. Lucia Wetland Park was declared South Africa's first Natural World Heritage Site in 1999 by UNESCO and is South Africa's third-largest park. Lake St. Lucia is home to more than 800 hippos, 1200 Nile crocodiles, and an abundance of bird life. This is also the most extensive estuarine system in Africa.
We took a cruise on the Estuary and our very well-informed and seasoned skipper, Derrick Walsh, made it a memorable one with a great sighting of frolicking Hippo Pods. After my initiation into the drinking of South African Dry Ciders on our cruise boat, we carried onwards towards the Thanda Game Reserve to arrive just in time for lunch.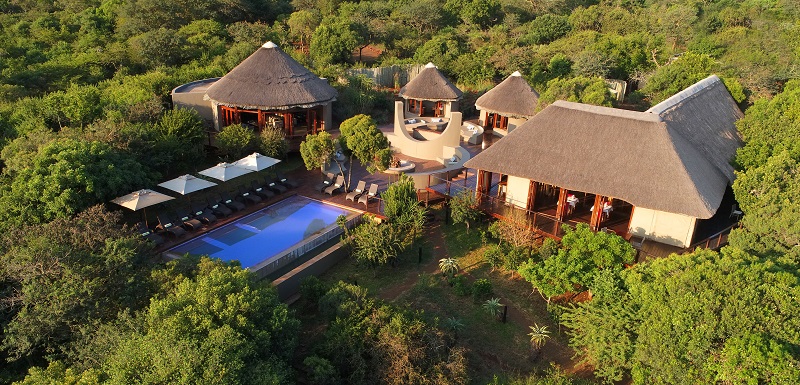 Nestled in the heart of Zulu Nation, Thanda is a 14,000-hectare fenced private game reserve offering its guests, the Big-5 game viewing opportunity from the comforts of its luxurious tented and lodge accommodation within the park. Our group was booked at the luxurious Thanda Tented camp with three-course meals, all drinks, a hot breakfast made to order, and private game drives. My accommodation boasted of a luxury tent, a private sun deck, an outdoor shower, ensuite Victorian bathtub, flushable toilets, and plush beds under the canvas and beneath the starlit African sky with hoofed wildlife moving around us. We experienced four game drives with our seasoned driver "Peace" and our tracker "Zeblon" enjoying our daily morning hot chocolate with Amarula and evening sun-downers in the wilderness. Thanks to their tracking and driving abilities, we had some amazing off-roading experiences and great Rhino, Buffalo, Elephant, Lion, and Cheetah sightings. The Leopard continued to elude us till our last day at Thanda. Even during our hectic schedule at Thanda, I was able to squeeze a massage session at the spa. The Thanda Game Lodge is also a member of the Leading Hotels of the World.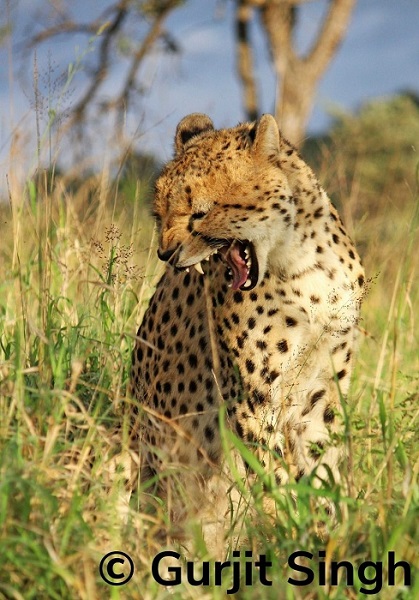 Bidding goodbye to Thanda, we headed back to Durban. Boasting one of the largest population of Indian origin outside India. Phoenix settlement a suburban location outside Durban, was home to Mohandas Karamchand Gandhi. It was during his days at the Phoenix settlement that his initiation to fight for social justice, human rights, and equality began, later giving rise to his practice of Satyagraha, which eventually transformed him from a man to a Mahatma, during India's freedom struggle. Today, the Inanda heritage route takes you on a journey to rediscover the legacy of Mahatma Gandhi, Rev. John Dubey and Nelson Mandela and their struggle and triumphs. The KwaZulu–Natal Freedom Route Bus service takes you on a tour of all these important landmarks of Indo-African history and struggles for freedom.
Durban did not feel expensive. Daily needs, experiential hotels, and attractions were all reasonably priced, almost identical to what we would pay for them in either Delhi or Mumbai and in some instances even cheaper. The food is great, the beer is delightful and the wines are divine. Indian travellers will not be short-changed for dining options as plenty of vegetarian or non-vegetarian options are available here. English is spoken and well understood by a large population, shopping is cheap, the malls are modern, and great hotels and convention centers host large events with some great bargains to be had at the Victoria Market on woodwork, and beaded jewellery, handicrafts, and garments. Now as the world starts to travel again, Durban sure is all geared up and a strong contender to welcome you to the wonders of KwaZulu-Natal.