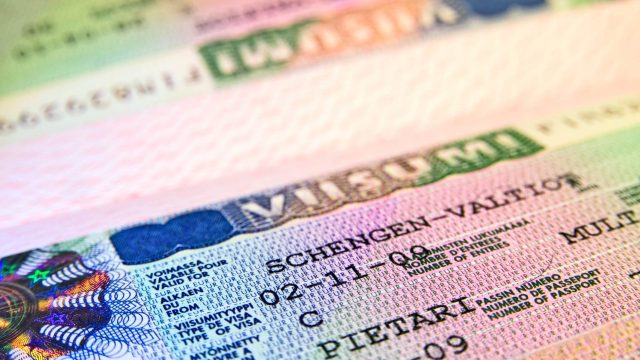 The European Union Council has agreed to negotiate a proposal to digitalise the Schengen visa application procedure for all applicants.
The proposal on the digitalisation of the visa procedure introduces the possibility of applying for a Schengen visa online, and it replaces the current visa sticker with a digital visa, making the process less troublesome.
Moreover, the proposal also aims to make the Schengen visa application procedure more practical and improve the security of the Schengen Area, SchengenVisaInfo.com reported.
Welcoming the decision of the Council, the Swedish Minister for Migration, Maria Malmer Stenergard, said that a digital visa procedure would make it easier for everyone to apply for the document.
The same stressed that the digitalisation of the Schengen visa procedure would reduce the number of trips to consulates and would make it easier for administrators to process applications.
"Online applications will reduce the number of trips to the consulate for travellers and make the process smoother for national administrations. At the same time, the digital visa will put an end to the risk of falsification and theft of the visa sticker," the statement of Stenergard reads.
According to the EU Council, if the newly proposed rules get approved, the EU will create a visa application platform. This platform will be a single website, and all Schengen visa applications will be made through it.
On this platform, Schengen visa applicants will be able to submit all relevant information, upload electronic copies of the travel as well as supporting documents, and pay their fees. Applicants will also be notified of the decision concerning their visa through the same website.
"In-person appearance at the consulate will only be necessary for first-time applicants, persons whose biometric data are no longer valid and those with a new travel document," the Council emphasised.
The same explained that in cases when a person wants to travel to several Schengen countries, the platform will determine which one of the Schengen visa-issuing countries will be responsible for examining their applications.
Nonetheless, all applicants will still have the possibility to indicate whether they wish for their application to be processed by a specific Schengen Area Member State according to the purpose of travel.
In addition to the above-mentioned, under the newly proposed rules, all visas will be issued in a digital format, cryptographically signed and as a 2D barcode. This will decrease security risks that are related to stolen as well as counterfeit visa stickers.
Currently, all Schengen visa applicants are required to attend the interview and submit several documents, depending on the type of visa they apply for.
 Source: Schengen Visa Info