Kwantu Private Game Reserve offers more than just Big 5 game viewing in a luxury setting. The award-winning private game reserve offers world-class safari accommodation, exceptionally close wildlife encounters, personal service, and delicious cuisine. With its location situated at the start or end of the famed Garden Route, it is an ideal destination Big 5 resort for guests to experience Africa's wildlife as well as enjoy a host of other facilities, making their holiday even more enjoyable.
– Prashant Nayak
Kwantu Private Game Reserve is situated close to Port Elizabeth, in the malaria-free Eastern Cape. Apart from the Big 5 game viewing and five-star facilities, Kwantu offers great food options and amenities which would be ideal for the India market. They have several accommodation types to suit couples, families, smaller and larger groups. They have six restaurants with kitchen access and they serve vegetarian and Jain cuisine prepared by Indian Chefs. Additional facilities such as swimming pools, a cricket field, tennis courts, an entertainment room, and much more are also available, which are normally preferred by Indian travellers.
Sharing more about the reserve, Dr. Shakir Jeeva, Chief Executive Officer, Kwantu Private Game Reserve says, "Kwantu, being located where it is, lends itself to exploring the famous Garden Route of South Africa, which not only offers breath-taking scenery, but a host of activities to do and sights to see, such as bungee jumping, zip lining, shark cage diving, and a lot more. Of course, Gqeberha (previously known as Port Elizabeth), is also a short distance away for those looking to explore the area or either fly in or out of the Chief Dawid Stuurman International Airport located in Gqeberha."
The Garden Route provides a coastline of some 300 km between Mossel Bay and Plettenberg Bay and is one of South Africa's most popular holiday destinations. Along with interesting stretches of coastline, it has a temperate landscape of sandy beaches, indigenous forests, rocky shores, and interesting quaint towns where you can do everything from savour fresh oysters to watch southern right whales at play. It is very popular with self-drivers and families visiting South Africa.
Coming back, the highlight at Kwantu is about the Big 5 game viewing, which takes place in specially equipped game viewers with trained expert game rangers. Dr. Shakir mentions, "This is an exciting and exhilarating experience with an abundance of animals to see. Game activities range from early morning to morning, to afternoon and evening game drives, depending on the length of stay that the guest is at Kwantu. Apart from this, since Kwantu is a safari resort, there are other activities available, such as swimming pools, a jungle gym area for the kids, an entertainment room, and much more. Kwantu Private Game Reserve will also be adding some exciting activities soon."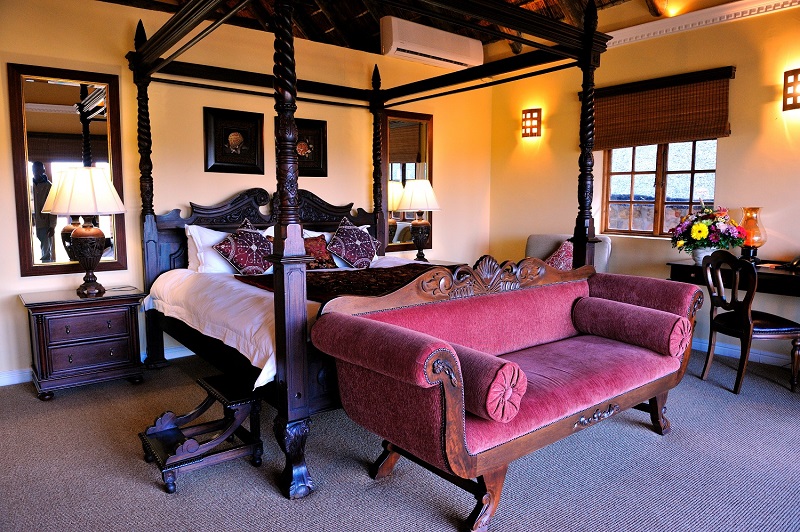 The reserve is also known for weddings, groups, and MICE events. Apart from the various facilities on offer, Kwantu has many larger venues, which can cater to around 2000 guests. Private venues, including kitchens and restaurants, are available for larger groups to allow for intimate experiences while at Kwantu. This is coupled with the various conference rooms, wedding facilities, and many accommodation types, allowing Kwantu to be an ideal destination for weddings, MICE, and groups.
Speaking about the marketing initiatives and strategies and exploring business for Kwantu from potential markets in India, Dr. Shakir said, "We believe firmly in the partnership model, using the existing value chain through DMCs both in India and South Africa. Therefore, we continue to build our relationships with strategic partners, as well as create market awareness directly to the consumer such that it allows for increased demand via the DMCs and travel agents." In India, Kwantu Private Game Reserve is represented by IRIS Reps.
South Africa is blessed to offer an abundance of wildlife and is well known for this. Conservation and wildlife tourism is an important part of the growth of the country that relies upon tourism as a segment. "Wildlife tourism contributes to several jobs and creates employment for local communities, which allows them to uplift themselves and their families. This is apart from the skills transfer which occurs. Kwantu Private Game Reserve is proud to be part of this segment which not only contributes to the GPC of the country and employment but also allows us to share our natural and wildlife beauty with guests from all parts of the world in a luxury setting," concludes Dr. Shakir.