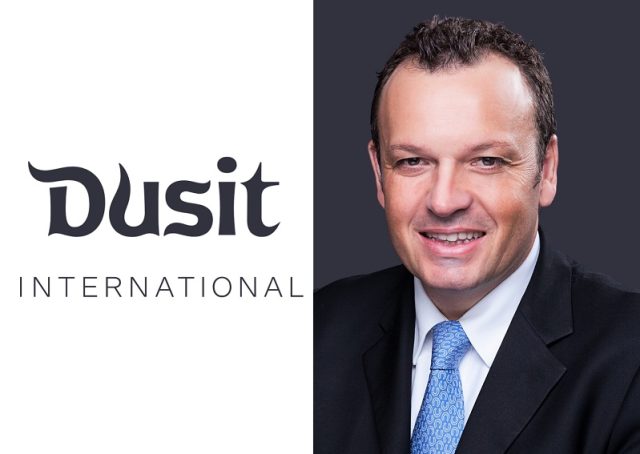 Dusit International, a Thailand-based hotel and property development company, has signed HMA and RMA agreements with Ziogreen Private Limited, a distinguished property development firm headquartered in Bangalore, to manage four properties amidst the beautiful landscapes of Karnataka state, southern India.
Slated to open in mid-2026, all four properties will have a 'holistic wellness' focus and will operate under Dusit's distinctive midscale brand, Dusit Princess, known for its unique integration of local culture and character within each property. Together, they will become integral components of two major mixed-use development projects, each comprising a Dusit Princess Hotel and Dusit Princess Residences, culminating in a total of 450 keys.
Located in Coorg (Kodagu) – a popular destination often referred to as 'The Scotland of India' – Dusit Princess Coorg Hotel, Karnataka, India and Dusit Princess Residences Coorg, Karnataka, India will immerse guests and residents in the breathtaking landscapes of the Western Ghats. This serene region is renowned for its rolling hills, cool climate, lush forests, coffee plantations, wildlife sanctuaries, and World Heritage sites such as Talakaveri, the source of the Kaveri River.
Located within the Brahmagiri Wildlife Sanctuary and set over approximately 182,000 sq m of verdant space, Dusit Princess Coorg Hotel and Residences will be thoughtfully designed to blend with their natural surroundings and constructed using locally sourced materials. The hotel will comprise 100 guest rooms, while the residences will feature 50 villas with 100 guest rooms. The guest and resident experience will focus on wellness, curated tours, and forest treks, making it ideal for families and group leisure trips.
Ziogreen's second large-scale wellness-focused project in Karnakata state is a 283,000 sq m mixed-use development in Bagepalli, 50km north of Bangalore International Airport on the National Highway. Overlooking the Chitravathi River, the project includes the Dusit Princess Resort Bagepalli, Karnataka, India, and Dusit Princess Residences Bagepalli, Karnataka, India.
Setting a new benchmark for wellness-themed concepts in South India, the 100-key Dusit Princess Resort Bagepalli, Karnataka will fully embrace Dusit's group-wide wellness concept, Devarana Wellness, to deliver holistic well-being experiences far beyond the traditional spa. The stay experience will revolve around holistic healing, ayurvedic therapies, and ancient Thai healing principles. Complementing this, Dusit Princess Residences Bagepalli, Karnataka, will serve as an exclusive senior living enclave, with 150 residential villas set alongside putting greens and other lifestyle facilities.
"We are delighted and honoured to partner with ZioGreen Private Limited to manage these four exceptional properties in Karnataka," said Gilles Cretallaz, Chief Operating Officer, Dusit International. "This partnership marks Dusit's strong commitment to expanding our footprint in India and bringing our unique brand of Thai-inspired hospitality to areas of extraordinary natural beauty. We look forward to delivering memorable moments for guests and residents and creating a legacy of enduring value for the communities we are proud to serve."
Balaji Reddy, Executive Director, Ziogreen Private Limited, said, "Dusit's unique approach to hospitality and its unwavering commitment to holistic wellness align seamlessly with our vision for these properties. We aim to create unparalleled experiences in Karnataka's natural paradises, where guests and residents can enjoy the beauty of these serene landscapes while enhancing their overall well-being. Together with Dusit, we look forward to having a positive impact that extends far beyond the walls of our properties."
Dusit International presently manages a group of luxury villas in India, in Goa, under its subsidiary, Elite Havens. The first Dusit-branded hotel in India, the 80-key dusitD2 Fagu, Shimla is scheduled to open in 2Q 2024.