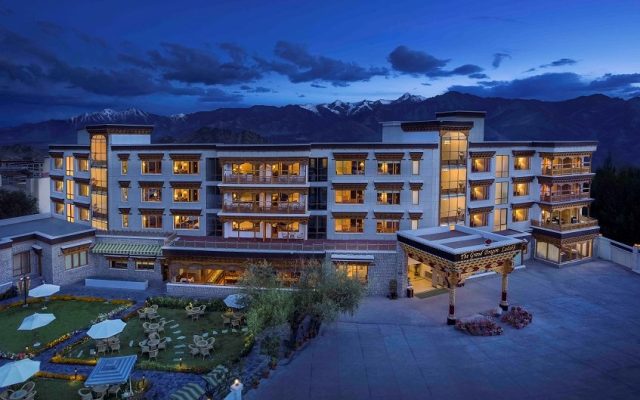 Rising repeatedly like a Phoenix, wave after wave of the COVID pandemic, the Indian hotel industry has shown true grit and resilience. Kudos to their "Never Say Die Spirit" and the surge in domestic tourism that kept many afloat and bread-winners employed. The last two years have also witnessed a shift in consumer behavior, buying patterns, and business mix. TTJ speaks to industry stakeholders to understand their perspectives.
– Gurjit Singh
Thanks to the god sent intermittent surges and spikes of domestic tourism that have happened between the pandemic waves, providing much hope, and the badly needed financial sustenance, to this capital and manpower-intensive hospitality industry, the sector experienced great contrasts, from periods of blackouts in lobbies to periods of totally sold-out inventories. The period 2020-22 has been one heck of a ride and a great exercise in patience, hope, learning and survival.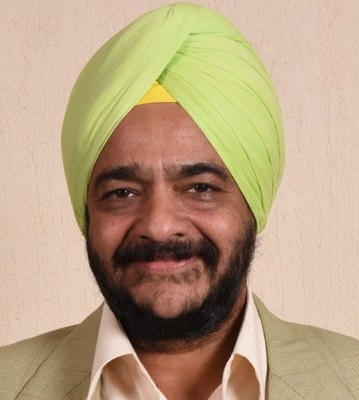 Gurbaxish Singh Kohli, Vice President, FHRAI, commenting on the government's announcements in the union budget says, "Though the budget has been gravely disappointing, the extension of ECLGS with additional allocation to the crawling hospitality sector and provisioning an outlay of Rs. 2 lakh crore through CGTMSE are the only relief measures provided as part of the union budget 2022-23. The special allocation through ECLGS will support the struggling sector to mitigate some of the pandemic-induced challenges and the CGTMSE scheme is expected to facilitate additional credit of rupees two lakh crore for micro small enterprises and expand employment opportunities. This move has come as a result of the multiple representations and extensive meetings FHRAI held with the authorities since the start of the pandemic. The Hon'ble FM acknowledged the massive losses incurred by the sector. However, this is just a drop in the ocean for a sector that has been severely battered. Given the massive damages that decimated the entire sector's ecosystem, these measures are not adequate to bridge the losses and offer impetus to the hospitality and tourism industry."
The city hotels, business hotels, have had it much tougher as compared to the hotels, lodges, resorts catering to the leisure part of tourism. Goa, Kashmir, Leh-Ladakh, Rajasthan, Himachal, Uttarakhand, Kalimpong, Darjeeling, Sikkim, Shillong, wildlife parks and destinations within drivable distances from home cities saw good business, not only on weekends but also through the week catering to getaways, staycations, family reunions and even weddings. The un-coordinated travel guidelines, advisories and testing requirements issued time and time again by the national, state and district administration did not make it easy to commute interstate, nevertheless, the resilient Indian traveller hounded by days of lockdown braved it out to travel and perhaps drive down to relax, unwind and soothe their pandemic stressed nerves! Many a time leading to miles and miles of traffic jams at destinations or on the way to them.
As things were finally looking up, Omicron struck! again spoiling the party and creating uncertainty, but now almost 45 days into this Omicron wave, thanks to its milder manifestation and vaccination drive undertaken by our government the nightmarish memories of the second wave were laid to rest, re-instilling the confidence for the world to travel and with it initiating the process of easing of the guidelines and restrictions by the Indian government and governments worldwide.
Echoing the sentiment, Himmat Anand, Founder, Tree of Life Resorts states, "It is my belief that there is only one discouragement in terms of the domestic traveller making travel plans, the ever-changing and varied lockdowns and restrictions being announced by individual State Governments. Other than this, baring very small windows, there has never been a stronger upswing for domestic travel. What has also changed dramatically is the stay requirements of this segment. They have moved away from city center hotels with large room inventories to resort-like properties which are on the outskirts, having a limited number of rooms and large open spaces. Further, while earlier the optimal driving time to reach a holiday destination was around 5 to 6 hours, COVID has pushed the acceptable driving time to around 8 hours."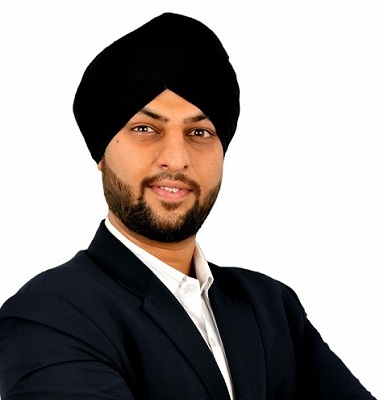 Adding further to the upswing in the current mood, Sarvar Hans, Vice President Commercial, Amritara Hotels & Resorts shares, "Last month only due to the rise in Omicron cases, we received multiple cancellations. People were skeptical to travel, the scare of the virus brought the entire travel to a halt. However, the revival is equally paced up and as soon as we witnessed a dip in the cases, we saw bookings coming in. Compared to last week, we have seen a buoyant pick up and we are hoping and anticipating a good pace."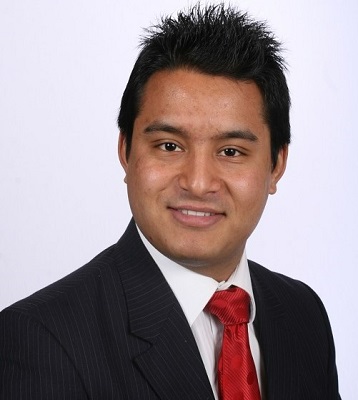 Ladakh witnessed record numbers of domestic tourists commenting on the situation created due to Omicron, according to Danish Din, Director, The Grand Dragon Ladakh, "Ladakh has always been extremely popular in the summer and for the past two years, efforts have been put in place to promote winter tourism. Today, due to the onset of Omicron, winter tourism activities in Ladakh have also been suspended. This time of the year is known for the Chadar Trek on the frozen Zanskar and snow leopard sightings, and their suspension has disheartened adventure and wildlife enthusiasts alike. Whilst winter tourism activities have been suspended, we have had travellers who just wish to experience the snow-covered landscapes and breathe in the fresh mountain air. This is a good sign and we hope the virus wanes and the suspension on winter tourism activities is lifted soon."
Geeta Maheshwari, Director, H&M Hospitality & Marketing Services, whose company is currently the marketing representative of 10 hotels across India, also explains, "The fear of new variants of pandemic coupled with new, different and unexpected restrictions placed in different states of the country seem to have caused apprehension among domestic travellers. The movement is slow but is increasing over time with more people fully vaccinated. It is interesting to witness an increase in intra-state travel as opposed to the inter-state getaways."
Now, hopefully, with the uncertainty of the Omicron wave behind us and the silver line visible on the horizon, a fresh wave of excitement combined with caution appears to be running through the segment. What's next? What appears to be emerging across the board is that it is high time the world moved on and stopped living under the shadow of the COVID cloud. It is time now to use your learning and move to rebuild your business in the new normal, it is time now to strategise, innovate and capture the upcoming pent-up demand of the domestic traveller till the time the world fully reopens and the international visitors rebuild their confidence and comfort zones to resume inter-country travel.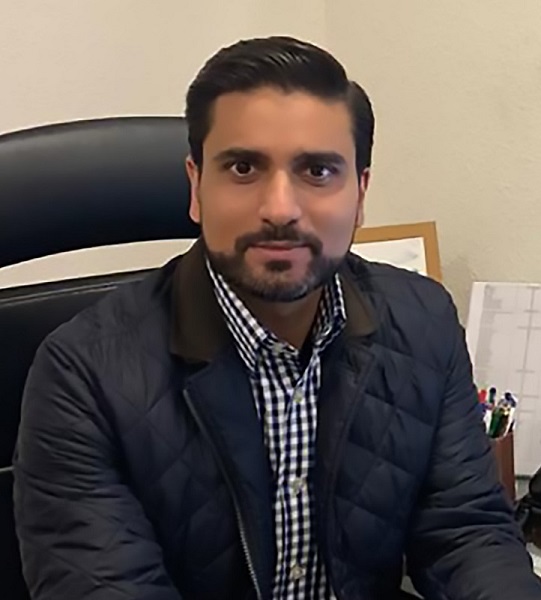 Syed Junaid Altaf, MD, Empyrean Skyview Projects, elaborates, "We have also seen the trend where travellers in a bid to avoid crowds are more comfortable visiting driveable locations for safe, immersive, and experiential experiences. Skyview by Empyrean, Patnitop, UT J&K, which is only two hours away from Jammu and just 90 minutes from Katra. On the domestic front, we are targeting the religious tourism market and pilgrims to Katra are a major source of our business. Post-COVID, religious tourism in Katra has seen week-on-week growth and is now receiving over 15,000 pilgrims on a daily basis during Navratras in 2021, about two lakh pilgrims visited the holy shrine. The shrine has remained open for all pilgrims every day with COVID protocols being followed strictly. Our 22-acre property is a new lifestyle and adventure destination."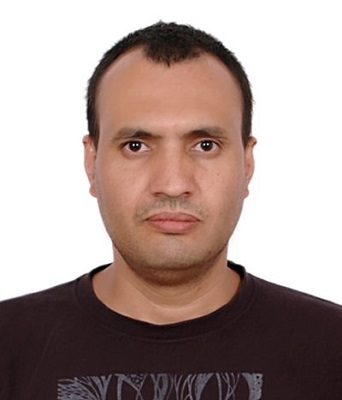 On the immediate steps to recapture the market share, Zaheer Bagh, Proprietor, The Kargil, a boutique hotel located at Kargil, states, "We have to be very flexible in our cancellation policies. We bank on our past client feedback and experiences; as a hotel, we strictly adhere to the COVID Safety norms. A lot now also depends on the Local administration for the COVID guidelines. We hope that flexibility in the travel norms will be the key factor for tourism to return to Kargil."
Experiential and boutique properties steeped in time, elegance, history, and folklore offering a unique and holistic experience stepped in and positioned themselves to fill in the void for the traveller to discover, experience, and be a part of the story. According to Durgesh Chadha, Director Sales & Marketing, Ahilya Experiences, "This crisis has proved to be an opportunity for all of us to rethink tourism for the future. Tourism is at a crossroads and the measures put in place today will shape the tourism of tomorrow. At our level, we continuously have been experimenting and innovating new marketing strategies to generate revenue. Since we are small and boutique, we offer many in-house activities and experiences for our guests as we could foresee that people will opt to stay within the properties. Our focus will always be on curating special and personalised experiences for our guests. We prefer to read the pulse and see the trends so that we can easily adapt to the ever-changing external business environment."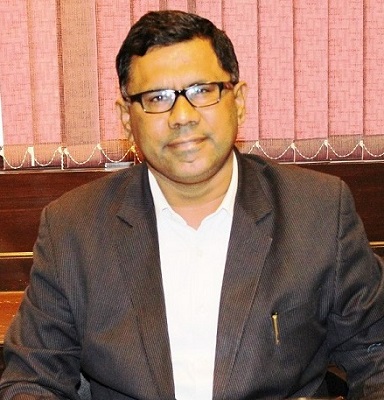 Further, Vinit Chhabra, General Manager, The Khyber Himalayan Resort & Spa Gulmarg states," The existing pandemic, plus state-wise guidelines which vary are discouraging domestic travellers from firming up their travel plans. Although, in Kashmir, we are lucky enough that despite all this, we are seeing good occupancies which also show the positive approach of the J&K Government and its thrust towards tourism. Anyone planning a trip to Kashmir always puts us as a priority, wherein we have seen cases where guests have changed their plans when rooms are not available at the Khyber Himalayan Resort & Spa, Gulmarg. We are very active on social media, where we highlight our hospitality through micro-videos, pictures and also encourage our guests to share their experiences."
As domestic tourism comes to the rescue of our hotels, what stares at us is the complete absence of overseas visitors. Inbound tourism currently is almost non-existent, and many city hotels in gateway cities and destinations that relied heavily on overseas visitors have felt the brunt, as have dependent businesses like tourist guides, handicrafts and transportation but has the lack of inbound travellers made a big difference in the revenues of hotel properties or does domestic tourism fill in the gap perfectly for now.
According to Chhabra, "Kashmir, due to international advisory has been a domestic-oriented destination from the start. Closure of International tourism has been beneficial to us as Kashmir, which has been on the bucket list of domestic travellers for decades, has seen people fulfilling their dreams and coming to Kashmir in numbers which has never happened before. We have never experienced such high demand even when inbound was open. Our domestic travellers carry a high price buying potential. Our ADR has increased by almost 65 per cent compared to pre-COVID times."
Geeta Maheshwari, adds, "Yes! inbound travellers, contribute to the tourism industry in huge figures. But now with the pandemic in place, there has been no inbound for the past two seasons and no one knows as to when it will bounce back to the pre-COVID levels. nevertheless, the Indian domestic market is huge, and it has filled up the vacuum created by the lack of Inbound travellers. This is absolutely true in the case of drivable destinations which have seen a robust increase in occupancies and ARR over the last 2 years. The problem still remains the large-sized city business hotels that have been primarily dependent on MICE. The larger part of corporate travel did not fructify. Once corporate travel starts the things might be different."
"Domestic travel for India has come out as the knight in shining armour during COVID times. This segment has always been the backbone of travel in India, just that it never got the recognition it rightfully deserved. Even pre-COVID, inbound contributed only some 40 per cent to our total business. At the Tree of Life, while we will continue to welcome it, I would imagine this segment share settling at around 30 per cent of our total business. In 2020-21, the Tree of Life Resorts witnessed a 10 per cent negative growth in revenues, when the industry average was close to 40 per cent. However, in the present financial year, our occupancies have gone up by close to 30 per cent and the ADRs are up by about 15 per cent," states Himmat Anand.
Durgesh Chadha, adds his perspective, "It will not be wrong to say that we were heavily dependent on inbound travellers and international business and had really worked hard to create a position for ourselves and our brand in the international markets. Although domestic tourism has restarted and has helped many hotels like us to mitigate the impact on jobs and businesses in some destinations, however, real recovery will only be possible when international tourism returns. During these COVID waves, it was a challenge to maintain occupancy and decent ARR just from the domestic market. For 'Ahilya Fort in Maheshwar', we are currently at Rs 21,000 and for 'Ahilya by the Sea' in Goa, we are currently at Rs 26,000. Pre-COVID, for 'Ahilya Fort', in Maheshwar, we were at Rs 30,000 and for 'Ahilya by the Sea' in Goa, we were at Rs 25,000."
The pandemic period where we witnessed long lockdowns, work from home scenarios led to a complete metamorphosis of internet skills across age groups and economic segments, empowering people to search, find, book and buy online. Secure online banking combined with digital payment platforms gave the comfort of using the internet for undertaking basic to complex transactions online. Perhaps one skill that can be directly credited to the COVID outbreak is the large-scale enhancement and adoption of e-skills of the consumer. This new skill set adopted by the consumer has already started making its impact on the consumer buying behavior hitting at the role of the intermediary, the traditional travel agent. Are online hotel aggregators and OTAs digging in deeper? What do the hotels say about this and their future business acquisition mix?
Sarvar Hans reiterates, "We as a brand have marked our presence on all platforms, and are receiving bookings from all sources. It is not limited to one particular resource."
Syed Junaid Altaf puts across a more holistic picture, "We see bookings coming through our Sales offices in NCR, Gujarat and Jammu. Business is coming in equally from our sales offices, travel agents, OTAs as well as our own website."
Durgesh Chadha explains the major shift that they have experienced "We have a good repeat guest ratio from the domestic market. The different channels of business are our extension and we like to work with all of them. This reduces our dependency on any one channel of business. We have received a fair share of business from all channels, whether it is directly through our website or our booking office, from our domestic travel partners and OTAs. There has been a dip in business coming from the B2B channel as our B2C channel has shot up. Our market share is 80/20 (B2C/B2B)."
Adding further to the evolution in booking trends, Himmat Anand, shares his experience, "I really have not seen so much of a change in booking trends pre-COVID and during COVID times other than that more and more potential guests call our reservations to seek clarifications. The domestic market has been moving and will continue to move online and direct in a large way, irrespective of the fact that the trade sees OTAs as a major threat and do not like the idea of hotels going direct. This is the way things will move. We believe that travel agents will always continue to be of value to us and we will consciously never do anything which undermines their positioning. I am not here to cut their client, I am here to ensure that the client stays with us, preferably through them."
Although the playing field has changed and will continue to change and evolve, the indomitable and intrinsic human need to travel, to seek, to discover and experience has not been lost and COVID has failed to dent that. It's time to step out of the shadows, the world will open up and people will travel trans-border very soon and hopefully, it will be business better than usual.