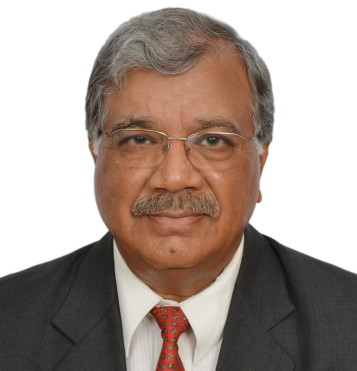 Dex Group is one of the most prominent travel groups in India, with offices in all major cities across the country. With a diverse portfolio of travel products, the Group has ensured that a comprehensive portfolio of service offerings has been created to add value to an extensive client base and new potential customers. Ramesh Marwah, Director, Dex Group, in this interaction with TTJ, among other information, shares that while their major endeavour is to achieve the goals of their existing principals, they are constantly working towards strategising the best sales and marketing techniques to bring out the best for the airline and tourism brands they represent.
– Prashant Nayak
Dex Group has diversified interests in the travel and tourism industry in India. Tell us about the travel verticals that your Group represents?
Dex Group has been in the industry for over 56 years. We have represented major airlines as GSA, including Thai Airways, Qatar Airways, KLM, Air France, and British Airways. We represent key airlines like LOT Polish Airlines, Alitalia, and Air Austral. We also represent Expedia-TAAP (Travel Agents Affiliate Programme) and Hotels.com in India apart from Cargo & Freight Forwarding, Inbound Tourism, Hospitality & Restaurant business.
With over five decades into business in India, is aviation still a major focus area of Dex Group's operations? Can you tell us about the Group's business model in the aviation business?
While Aviation is still one of the major focus areas for Dex Group, diversifying our business in the hospitality and tourism sector continues to be equally important for us. As GSA, we assist and support the airline in every possible manner to achieve their goals and meet their expectations as their partner in India.
Do you think there is still a huge untapped potential in India's aviation market?
As per a report in the Times of India, December 12, 2021, based on CMIE, Bureau of Transportation, India's International traffic grew to an estimated 27 million departures and 18 million arrivals in 2019 compared to 160 million departures and arrivals each of the USA and China. There is a lot to catch up on for our country! Still, with the forecasted growth of 9.5 per cent in the Indian economy in FY 21-22, travel is bound to grow beyond pre-COVID levels. Add to this the huge pent-up demand and stimulation of travel and tourism thanks to the Government's plans for new airports, and our country will require enhanced frequencies and additional gateways for existing airlines operating from/to India as also opening of Indian skies to more and more airlines to meet our growing traveller's demand.
As the travel industry makes a slow restart with its highs and lows due to the pandemic, how is your Group ensuring sustainable growth, forging new partnerships, increasing revenues, and reducing your clients' costs?
As we wait for the borders to be opened to airlines operating regular scheduled flights to help revive and recover the industry, survival, and retention of key resources have been of utmost importance during these most difficult times. We are quite optimistic about the industry to bounce back, scale newer heights in Q1 and Q2 of 2022 and help in the implementation of our plans to not only pick up a major share of revenues for our clients but work towards the reduction of their costs. Our ongoing efforts are to use our experience and expertise to assist and establish new companies keen to set sail in India and offer solutions to existing companies with unmet expectations and an inadequate share of the India market.
As a representation company for many international aviation and tourism brands, how are you connecting and reaching out to existing B2B travel partners and new travel agents in India to get their attention?
Since the beginning of 2020 and to date, mail-shots, updates on social media, apart from conducting webinars, have helped us reach out to Trade Partners and share changes in the product and services offered by our clients.
According to you, how important is innovation and technology in your line of business?
Thanks to COVID-19, webinars, and social media have emerged as major sources to 'reach, connect and communicate' in the shortest possible time for our line of business.
Despite the pandemic, we see many hotels being launched in India. Can you throw light on this trend in the hospitality scenario of India?
Restricted operation of international airlines and continuation of stricter trans-border travel protocols due to new COVID variants; there has been a huge surge in Domestic Tourism that has not only helped the revival of the Hospitality Industry but has also highlighted the potential that exists in our country for much-required growth in the Hospitality segment.
Post COVID-19, what is the new vision and mission of Dex Group?
To partner, guide, and assist our clients in achieving their goals and make up for the missed opportunities and lost revenues during the pandemic in every possible manner.