As Christmas and New Year approaches, Crowne Plaza Greater Noida kicked off the festive month in a grand way this year. The hotel curated and installed 'an 18 Feet Tall Christmas Tree Cake Décor made of both edible and non-edible materials.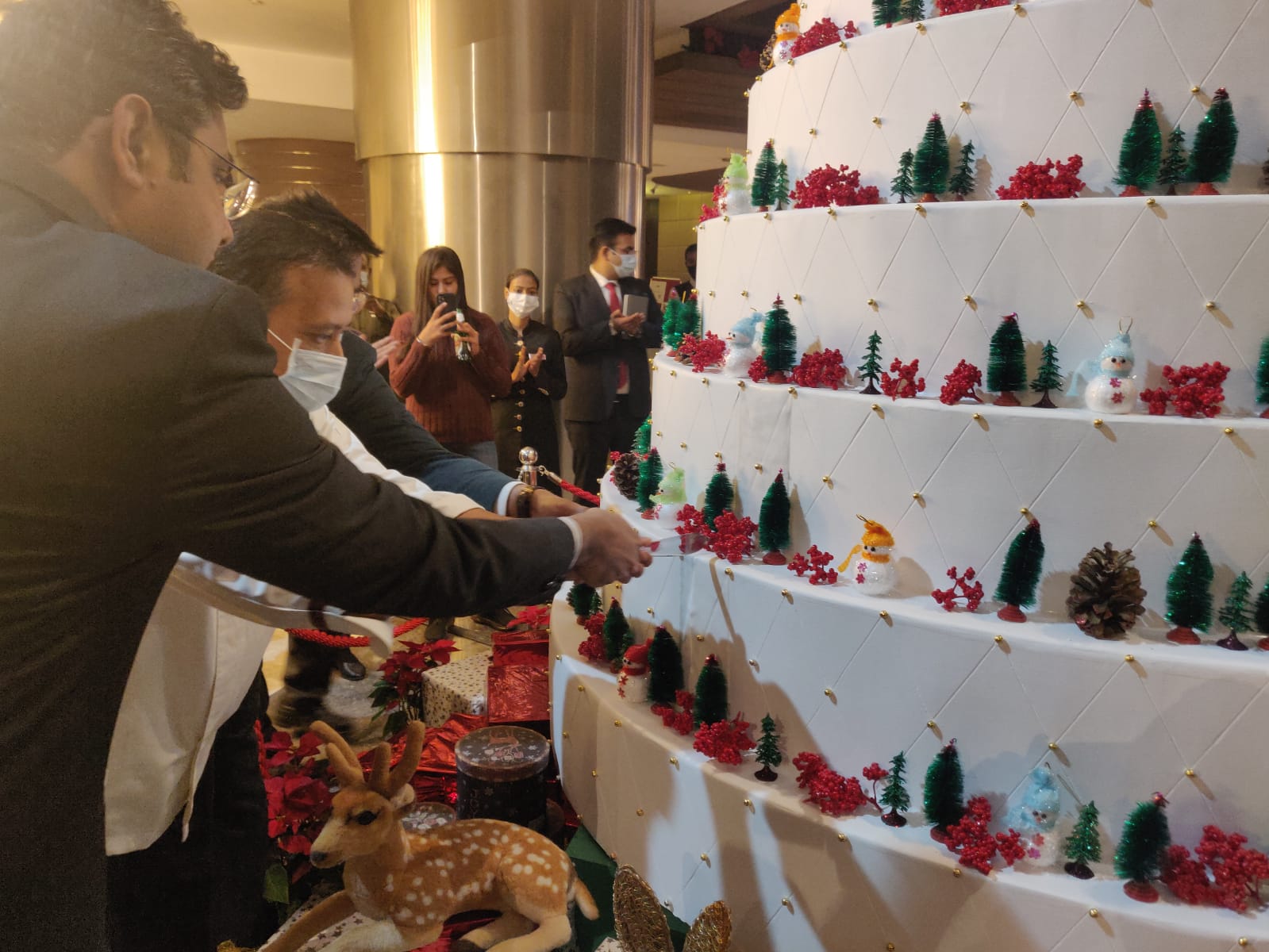 On Monday, December 20, 2021, Crowne Plaza Greater Noida celebrated its Christmas Tree Lighting ceremony in a unique way by unveiling a one-of-its-kind Christmas Tree Cake installation standing 16 feet tall at the hotel lobby.  The installation was conceptualised by General Manager Ashwani Nayar and brought to reality by the hotel's very able engineering team. The Christmas Tree Cake took almost 12 days to complete, 6 hours for installation and it weighs approximately 1680 kgs.
Crowne Plaza Greater Noida hosted the Xmas Tree Lighting Ceremony to unveil the Christmas Cake Tree. On the occasion, Ashwani Nayar said, "This is no less than an engineering marvel created by our team and we are proud of their efforts of always succeeding in making the festival month special and memorable." The hotel's Tree Lighting ceremony was a fun affair complete with carols, mulled wine, canapes, and a visit by Santa himself.