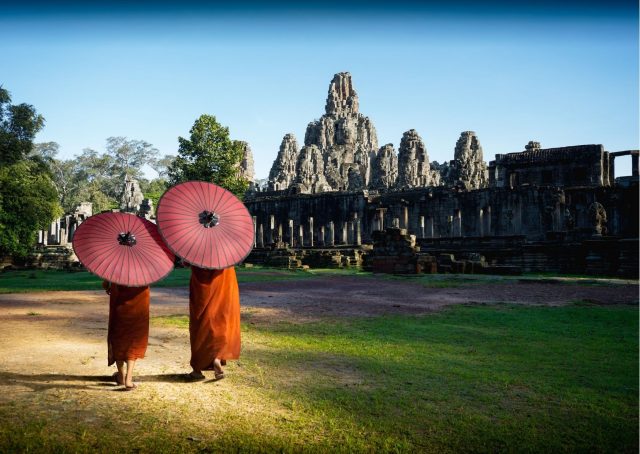 Cambodia is lifting all quarantine requirements for vaccinated inbound travellers entering Cambodia by air, waterway or land border checkpoints effective from November 15.
Travellers will be required to take a rapid antigen test on arrival rather than waiting for the results of the lengthier polymerase chain reaction (PCR) test.
Prime Minister Hun Sen confirmed the waiver of all quarantine requirements in two separate audio messages addressed to the nation on November 14, saying that anyone who has received a second Covid-19 vaccine shot of any sort can now enjoy travelling anywhere they want to across the entire Kingdom.
"You just need to wait 15-20 minutes for the rapid test results and then you can continue your journey to any place across the entire country with no limitations, however you wish," he said.
The prime minster based his decision on the fact that some countries that have much lower vaccination rates than Cambodia have already opened their borders to welcome visitors.
"Cambodia is almost fully vaccinated with nearly 88 per cent of the total population of around 16 million covered. So, there is no quarantine requirement any longer – except for those who have not been vaccinated who still need to do the 14-day quarantine like before," he said.
"This policy will be applied without discrimination to everyone, whether they are Cambodian people who are living or travelling abroad and returning home or foreign tourists or investors. This applies to everyone equally," he said.
The order applies to all routes – airports, waterways and land border checkpoints with Thailand, Vietnam and Laos.
Before departing for Cambodia, passengers need to be sure to have proof of vaccination and a health certificate indicating that they tested negative for Covid-19 in the 72 hours prior to their flight.
"With this decision, I hope that Cambodian people who are returning from abroad are not worried about any [quarantine requirements] any longer.
"This is a big step towards reopening the entire country and I call on all relevant authorities to be ready to implement this new policy from [November 15] onwards when the waiver of all quarantines takes effect," he said.
Hun Sen also told the officials in charge of quarantine to let the people who are currently in quarantine – whether at home, a centre or hotel – skip the rest of their quarantine period starting November 15.
"I hope our compatriots enjoy our reopening. It is widely due to the country having achieved such an outstanding rate of vaccination," he said.
Source: Phnom Penh Post