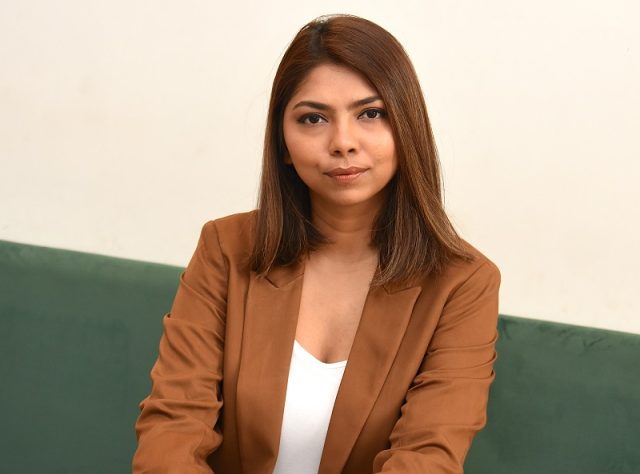 Having worked in the tourism industry for 14 years, travel has become part of Ryna Sequeira's DNA. She is a passionate marketeer, and the line of tourism business marries both exceptionally well. After the pandemic in 2022, Ryna relaunched her marketing consulting firm under her brand, Ryna Sequeira Consulting, and now represents Tourism and Events Queensland, Australian Cruise Group, and Opera Australia.
– Prashant Nayak
Ryna started her career in Public Relations 17 years ago and worked with a diverse portfolio of brands in the lifestyle, aviation, finance, and IT industries. Early in her PR career, she had the opportunity to service Gold Coast Tourism as a client. That was her window into the world of tourism 14 years ago. Ryna says, "The development followed me taking on the role of Marketing Manager with Destination Gold Coast in India, moving to Tourism and Events Queensland for 5 years after which I started my marketing firm and exclusively promoted the state of Queensland in India for eight years, pre-pandemic. Now, after setting up my own firm, I would say it has been a very fulfilling journey, a great learning experience, and with immense support from everyone that I have worked within the industry, I have grown from strength to strength."
The pandemic was an opportunity for the industry to reboot, and Ryna had an organic transition into tourism consulting with her PR, marketing, and other skill sets required to run a business. She wanted to run a boutique operation and work with selective clients to deliver effective long-term growth strategies in the market.
Ryna has a strong Australian client base which comes from a strong foundation of knowledge, network, and familiarity with the continent, having spent 14 years marketing the state of Queensland in India. Tourism and Events Queensland is the Queensland Government's lead marketing, experience development, and major events agency, representing the state's tourism and events industries. As the Country Manager for Tourism and Events Queensland in India, she drives visitations from India to Queensland. Ryna further adds, "I am also the Director of Sales for the Australian Cruise Group, Australia's premier cruise operator who own and operate Sydney Showboat, Clearview and Magistic Cruises for Sydney harbour cruises. At Opera Australia, the principal opera company in Australia, I manage sales in India for Indian tourists visiting Sydney. While I work with only Australian brands at this point, I am open to expanding into new destinations and experiences across the world."
Revealing more on the newer developments at the clients she represents, Ryna says, "Queensland has major developments in the pipeline with new hotels and experiences in 2023. Brisbane is a sparkling river city and has seen a once-in-a-generation transformation with new luxury hotels, unique experiences and a burst in the dining and entertainment culture. The skyline of the Gold Coast has changed with the opening of several luxury hotels in the last year and more to come. Sunshine Coast is a popular self-drive product with unique offerings of experiences like the everglades and the great beach drive. Cairns, the gateway to the ever-popular Great Barrier Reef, has witnessed the opening of 3 new five-star hotels open in the city and the luxury lodges in the Daintree Rainforest. The Whitsundays that was home to Julia Roberts and George Clooney during the filming of Ticket to Paradise has one-of-a-kind experience. Hamilton Island, Reef Sleep and Reef Suites, Australia's first underwater accommodation in the outer barrier reef in the Whitsundays are all a must experience. Australia's only underwater museum – MOUA off the coast in Townville is a new adventure that Indian visitors can experience."
Ryna also informed that the Australian Cruise Group had launched Vivid Sydney Cruises, which starts from May 26 to June 17, 2023, where one can view the vivid light installations on their harbour dinner cruises on Sydney Showboat and Clearview Cruises. Opera Australia has launched its 2023 calendar, promising an escape to another world under the iconic sails of the Sydney Opera House in 2023.
Speaking about the marketing strategies and expectations from the India market in 2023, Ryna shares, "At Tourism and Events Queensland, our PR and Marketing strategies are focused on working in partnership with our key stakeholders, airlines, media, influencers, inbound tour operators, key distribution partners, Tourism Australia, and state tourism partners in India to achieve our pre-pandemic numbers and grow the market across for leisure travel to Queensland. We focus on experience development, drive conversion, and increase overnight visitor expenditure. At Australian Cruise Group and Opera Australia, we work closely with Inbound Tour Operators, MICE and Leisure travel companies, Destination New South Wales and Tourism Australia to drive sales and awareness."