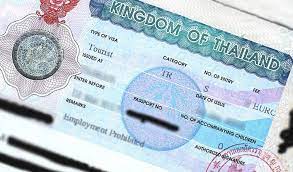 BLS International Services on Wednesday said it has signed a memorandum of understanding (MOU) with Thailand to accept electronic visa-on-arrival (EVOA) applications for 17 countries. "This convergence of forces is expected to propel Thailand's tourism inflow steadily, with estimated 75,000-plus applications expected for the upcoming season," the city-based company said in a release.
The company collaborates with more than 46 client governments, including diplomatic missions, embassies and consulates, as well as employs technology and processes that ensure data security.
Visitors from Bulgaria, Bhutan, China, Cyprus, Ethiopia, Fiji, Georgia, India, Kazakhstan, Malta, Mexico, Nauru, Papua New Guinea, Romania, Taiwan, Uzbekistan and Vanuatu can now look forward to a smooth visa application process when visiting Thailand, it said.
BLS International Services has a worldwide presence of over 27,000 centres with over 20,000 employees and associates providing consular, biometrics and citizen services. To date, BLS has processed over 62 million applications worldwide.
It has also processed over 62 million applications so far worldwide.
Source: PTI