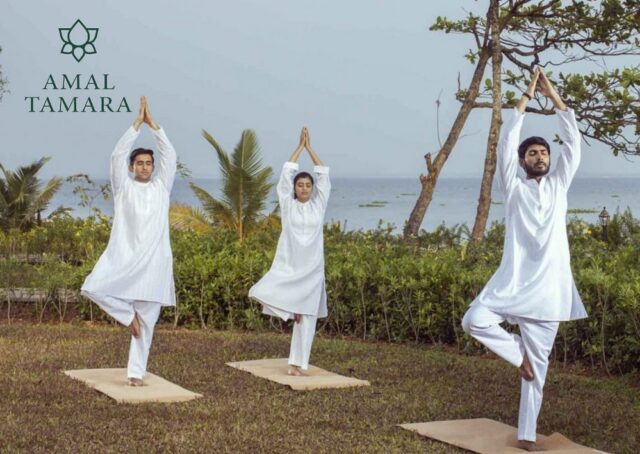 The newly-launched Amal Tamara in Alleppey, Kerala, is Tamara Leisure Experiences' first foray into luxury wellness Ayurveda experiences. With a 7-day minimum stay at the wellness retreat, this 19-key property continues to hold the company's core values of Responsible Luxury Tourism at the root of operations and experience-design and seeks to design bespoke curative programmes for those looking for a restorative Ayurvedic wellness experience.
Amal Tamara specifically applies the unique Ayurvedic concept of Chikitsa Chatushpada – a tenet of Ayurveda which centralises healing in the synergy of four forces: physician, patient, therapist, and medicine.
Based on the ancient wisdom of Ayurveda, every programme at Amal Tamara is carefully designed to offer privacy, tranquility, and authentic programme, diets, and exercise and meditation regimes for a truly transformative experience. Every patient becomes an Amal Yatri from the moment they connect with the Amal Tamara team – a customer for life. An expert medical team composed of highly experienced Ayurvedic vaidyas will assess the unique needs, body compositions, and goals of each patient before designing personalised and specialised treatments and schedules. For each Amal Yatri, the goal will be to equip each individual with an understanding of lifestyle changes that will allow them to carry wellness wisdom home with them.
Amal Tamara offers personalised Ayurvedic programmes for immunity booster, anti-aging, among other chronic conditions, providing a customised healing experience. Additionally, a customised menu is designed to suit each individual's specific dietary and health requirements, consisting of wholesome, organic, vegetarian meals, prepared by expert in-house chefs.
Shruti Shibulal, CEO & Director, Tamara Leisure Experiences, said, "It is perhaps less well-known that our family comes from a long line of Ayurvedic practitioners dating back to the 1920s. With a deep belief in the ancient wisdom of Ayurveda and a deep and long-standing connection to the region of Alleppey, Amal Tamara is a very special project and I couldn't be prouder to be opening our doors at a time when so many of us are in need of tranquility and healing. It is yet another step towards Tamara Leisure Experiences' goal of holding 1000 keys by the year 2025.
"Our approach to wellness is one with a long-term vision. Every experience will begin well before the arrival of our patients and will extend to long after they leave the property. Our medical experts, or 'Vaidyas' are highly skilled and this knowledge and philosophy will remain at the bedrock of every decision taken at Amal Tamara."
The property boasts of 19 luxurious rooms in three different types of accommodation – Astha Rooms (450 square feet), Ekta Rooms (550 square feet), and Idha Rooms (750 square feet). A picturesque lake view adds to the aesthetic value of the accommodation, providing both privacy and serenity.
An environment for meditation, healing lamp lighting, and a serene library are some of the property's amenities. Immersive experiences like Kathakali dance, Kalaripayattu martial art, Vedic fire rituals, and more provide a glimpse into the cultural practices of Kerala.