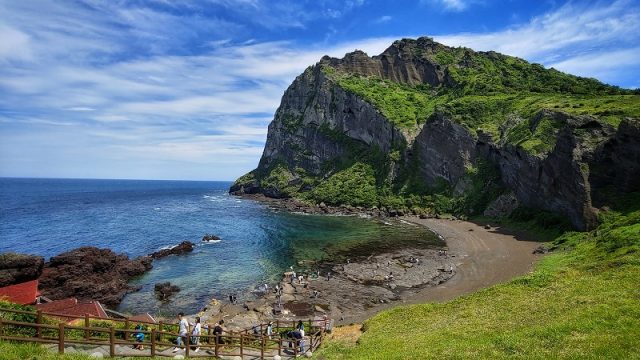 You just can't have enough of Jeju Island, even if you spend a lifetime there! Its picturesque peaks, glorious nature, immersive museums and eccentric theme parks will always leave you salivating for more. In this article, I share some unique must-visit attractions in Jeju. Read on to know more.
– Sonika Bohra
Snoopy Garden
While there is a plethora of picturesque locations that you would not want to miss at Jeju Island, the Snoopy Garden just hits different. The place hides in plain sight, a Garden House where you might just bump into the adorable characters of the 90s comic series 'Peanuts.' If that was not all, it also has an outdoor garden where episodes from the comic strip are re-enacted in Jeju's lush surroundings.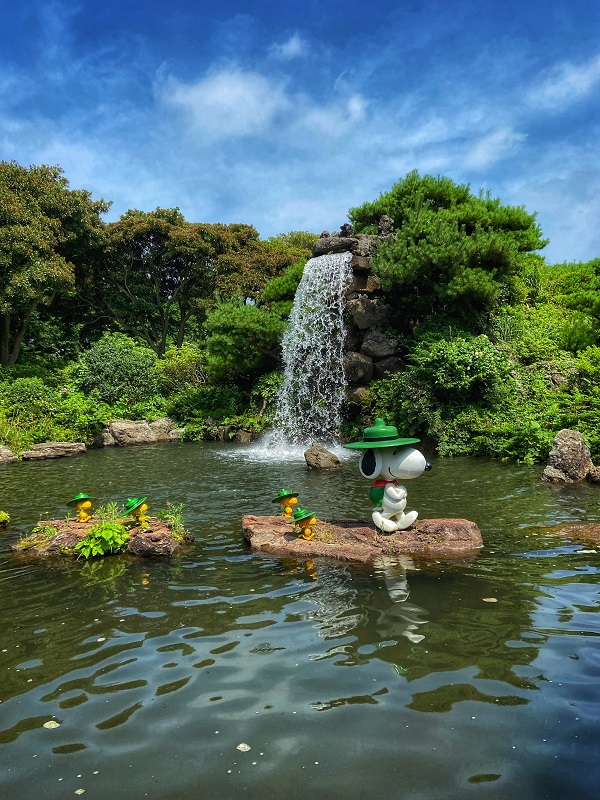 At the Garden House, you will also find some interesting themed halls which I observed are actually pieces that constitute a healthy and balanced life: relationships, daily life, relaxation, happiness, and dream. Through a variety of displays, including comic strips and animations, you will find yourself completely immersed in the Snoopy universe. You can even take home Peanuts-themed gifts for your loved ones who share similar interests as you! As far as eating options are concerned, there's an American Café to satisfy your tummy with a hearty meal.
There are 11 zones in the Outdoor Garden with iconic Peanuts scenes, including Charlie Brown's baseball field, the blanket forest for Linus, and the pumpkin patch for the Pumpkin King. The garden blends in perfectly with Jeju's natural surroundings. It makes for a perfect place for an evening walk and would be a dreamland for someone looking to get pretty shots for the gram!
Seongsan Ilchulbong Peak
A Seongsan is a hill in the shape of a castle, and Ilchulbong is a high point with a view of lovely sunrises, therefore the name of the peak, Seongsan Ilchulbong. The peak lives up to its mystical name and has magnificent views to offer.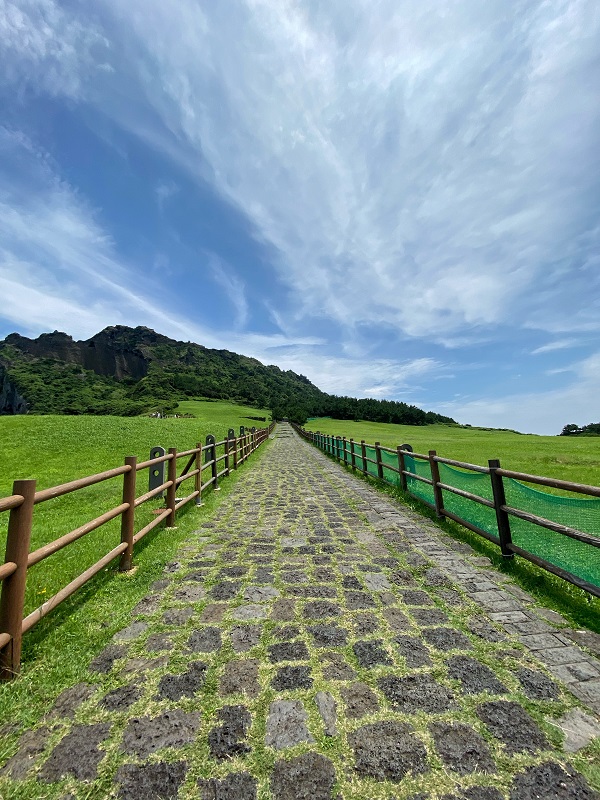 At first glance, Seongsan Ilchulbong's slopes might scare you, but there are stairs up the crater to make your climb up fairly convenient. The ascent to the peak, which is 182 metres (600 feet) above sea level, shouldn't take you more than 45 minutes. If you're on the fence about wanting to go on this hike, I promise you that the refreshing breeze at the summit and the breathtaking panoramic view of the ocean, Udo Island, Hallasan Mountain, and the volcanic landscape of the east, are worth the sweat. That's enough incentive.
Arte Museum
I had to pick my jaw up from the floor as I entered the magnanimous Arte museum. This museum was nothing like I had seen before, the 3D immersive museum places you in the middle of pretty much your prettiest dream. Words would seldom be enough to explain how beautiful the museum is. I can only explain it as one of the greatest technological achievements by the Koreans. It looks thrilling, beautiful, larger than life, crazy, and amazing – all that at once.
Overall, it was an amazing day at the museum. Arriving at the show was like stepping into another zone. It is where you want to be if you're looking for an escape from the mundane routines of daily life.
My experience at the Garden room where I enjoyed the sweet flower breeze along with the soft flower rain is still a memory I treasure. The endless space was covered in flowers that communicated the liveliness of nature from a distance, using a combination of visuals and reflections.
I was (pun-intended) star-struck by the Star show. A musical feast of lights beaming between works of art made of paper was a sight to behold. The experience of entering the core of the universe's star lights through the lighting display of paper art that glows in a place that is infinitely expanding by mirrors is unforgettable.
The next 3D immersive experience at the museum was the beach. The best part of my experience there was when I turned towards a massive wave that was coming at me from behind. It was nothing short of a fantasy to experience the reverberation of a paradoxical wave that furiously gushed to devour the surroundings while being stuck inside a foreign area made larger by the anamorphic illusion. It was an ideal spot for me to relax on the floor, to hear the sound of the waves. It felt like a daydream. The museum deserves to be seen! For the best experience, consider going there on the weekends to avoid crowds.
9.81 Park Jeju
If you've ever been go-karting before, you might be aware of the awful odour of gasoline that generally lingers around in the arena. At 9.81 Park Jeju, however, you have electric-powered go-karts which help you inhale clean air, which doesn't spoil the tranquil views of Aewol Beach and Hallasan Mountain.
Each car employs GPS and ICT technology to record lap times, speed, acceleration, and other pertinent racing data directly to the park's app, which makes racing at 9.81 Park Jeju unique and technologically advanced. My glory moment occurred when I was announced MVP (winner) of a fun Laser Tag game.
Even when you're inside strolling around the 9.81 Park, the enjoyment is endless. There are several additional activities to take to keep you entertained at all times. For skeptics, the language never poses a problem, as instructions are available for both English and Korean speakers.
While I had a thousand experiences that I would have loved to share, the most important was the hospitality of the Koreans. I found them to be one of the most generous and humble people I've ever come across. The warm welcome left in me a lingering want to go back and experience everything again!