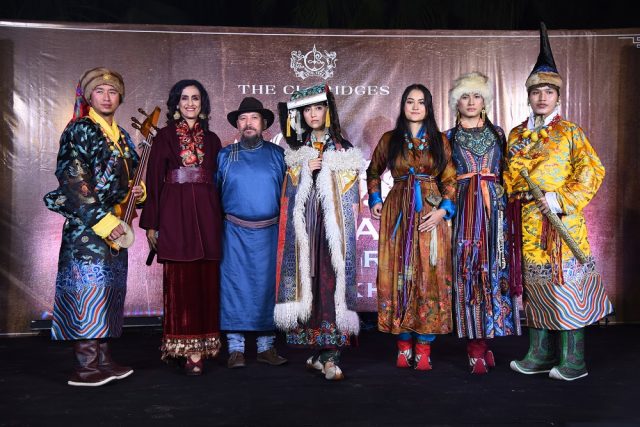 The Claridges New Delhi showcases 'The Mighty Maryul Festival' to celebrate Ladakh's rich and fascinating culture from 10th-18th November 2021.
Team TTJ
The Delhi winters have set in, and The Claridges, New Delhi, got the ball rolling by hosting a Ladakh Cultural Festival in the heart of the capital. The nine-day event will feature Ladakh's cultural heritage, with a focus on its enchanting cuisine, fashion and music. The festival kicked off on November 10, 2021, at The Claridges Garden, with a cultural pop-up by renowned Ladakhi fashion designers Jigmat Norbu and Jigmet Wangmo. The duo's designs reflect their passion for reviving, preserving, promoting the textile art, crafts, and traditional way of life of Ladakhis. The guests were enthralled by an exhilarating live musical performance by noted Ladakhi folk singer and instrumentalist Tsewang Phuntsog.
Authentic Ladakhi cuisine is a major theme throughout the festival. The Claridges has invited noted chefs Pankaj Sharma (opening and closing night) and Nilza Wangmo (from Nov 11-17), who will serve sumptuous traditional and contemporary flavours of Ladakh every night. The wide-ranging menu includes traditional delicacies prepared with a deliciously contemporary twist.
The festival is also hosting a series of daily talks by noted experts on various aspects of Ladakhi life. These include fascinating topics such as Ladakhi Pashmina by Stanzin Minglak and Sonam Angmo From Lena Ladakh Pashmina, Heritage Conservation in Ladakh by Noor Jahan, Kargil – Crossroads of Culture and History by Muzammil Hussain, Ladakhi fashion by Jigmat Norbu, authentic Ladakhi cuisine by Chef Nilza Wangmo and Textiles from the Ladakh Himalayas Ladakh by Dr. Monisha Ahmed and a 10-year quest for the elusive snow leopard by Vikram Singh.