Designed and built by a team of talented French and Swiss architects 360 South is a unique and luxurious boutique hotel that combines the beauty of nature with the sophistication of European design. Nestled atop a hill in the beautiful town of Khandala, the hotel seamlessly blends traditional building techniques with modern design to create a one-of-a-kind property that offers a truly unforgettable experience. But what sets this hotel apart is its unparalleled air quality, which provides guests with a healthy and rejuvenating stay.
The hotel is built entirely with natural stone, giving it a warm and earthy feel that is perfectly in harmony with its stunning surroundings. As guests step into the hotel, they are greeted by a warm and welcoming atmosphere and a breathtaking view of the rolling hills and lush green valleys of Khandala.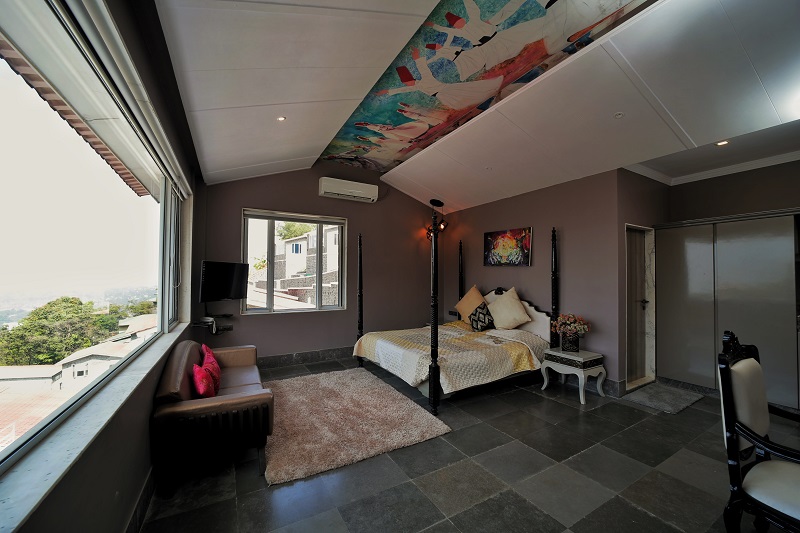 The cottages at the hotel are designed to offer maximum comfort and style, with each room offering its own unique charm. Large windows and balconies provide spectacular views of the surrounding countryside, while the luxurious furnishings and amenities ensure that guests have everything they need to feel relaxed and at home.
The hotel's restaurant serves up a delightful array of local and international cuisine, with a focus on using fresh, locally-sourced ingredients to create delicious, healthy dishes. The restaurant's relaxed and inviting atmosphere makes it the perfect place to unwind after a day of exploring the town, or simply to enjoy a leisurely meal with friends and family.
The highlight of the hotel is its breathtaking infinity pool, which provides a truly unique and memorable experience. The pool offers panoramic views of the surrounding hills and valleys, and provides a serene and tranquil setting for guests to relax and unwind. Whether you're taking a refreshing dip in the pool or simply lounging by its edge, you'll be surrounded by the beauty of nature and the peaceful sounds of the countryside.
For those looking to escape the stress of daily life, the hotel's spa offers a range of rejuvenating treatments and therapies designed to soothe the mind, body, and soul. The spa's experienced therapists use the finest natural products to help guests unwind and escape the hustle and bustle of city life.
This boutique hotel in Khandala offers a unique and unforgettable experience that combines the beauty of nature with the sophistication of European design. With its warm and welcoming atmosphere, and world-class dining and unparalleled air quality guests are sure to leave feeling refreshed and rejuvenated.